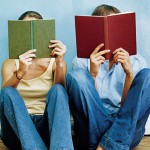 I started reading dating and relationship advice books from the age of 11, which I'm sure sounds extremely young, but that's when I started liking boys. I was terribly curious, and reading about boys was far preferable to experimenting with them, where I could learn from a safe distance in the comfort of my Laura Ashley-decorated bedroom. (I'm showing my age here!)
It wasn't long before the teddy bears, board games and My Little Ponies were replaced by Girlfriend, Dolly, Cosmo, CLEO, the entire Sweet Valley Twins series (which I still have in mint condition – surely they're worth something by now) and a collection of self-help books that indulged my boy-mad brain. Thus began a love affair with love affairs – and I wanted to be armed and dangerous for when I finally stopped reading about it and started living it (which, much to my frustration, didn't really happen until I was 15/16 – damn private girls' school education).
The first relationship advice book I ever read was Girltalk About Guys – Honest Answers to Candid Questions, by Carol Weston, which was published in 1988. It was brilliant. I still think it's brilliant. I have it on my bookshelf, covered in clear contact, and will never part with it. You can still purchase one called Girltalk but, sadly, I think Girltalk About Guys is out of print. (I did see it on eBay, though!)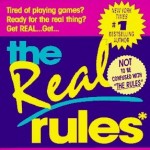 The book that became my bible in my early-20s was The Real Rules – How to Find the Right Man for the Real You, by Barbara DeAngelis. It was a counterattack on The Rules, by Ellen Fein and Sherrie Schneider, which was the 50 Shades of Grey of 1995 – an unexpected and controversial phenomenon, minus the sex – and encouraged women to go back to 1950s-style dating in order to land a husband. The Real Rules was published in 1997. It's still in print, and I'd highly recommend it. It's short 'n' sweet – and simply fabulous! It's basically about cutting the BS, the games and the pretense, and getting yourself into a real, loving relationship. That's not to say there was absolutely NOTHING to take away from The Rules but, on the whole, it preached a fairly disastrous approach to dating. Leave that one in the mid-90s where it belongs.
My adoration for Barbara De Angelis continued into another one of her books, Are You the One for Me? This is a great book for when you're finally IN a relationship and want some guidance as to whether or not it's likely to last. She explains why love, although an essential ingredient, is not enough to sustain a relationship long-term. She takes you through the 10 relationships that won't work, fatal flaws and compatibility time bombs – and outlines your options. But it's not all doom and gloom. She also takes you through what qualities to look for in a partner, and how to know when it's "right". (Psst: You'll never know 100%, but you'll have a fairly good idea after reading this book.)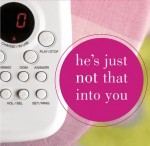 I had a break from relationship advice books for a while until an absolute game-changer came along in 2004: He's Just Not That Into You by Greg Behrendt (a Sex and the City comedic consultant) and Liz Tuccillo (a Sex and the City scriptwriter), which was later made into a movie with an all-star cast. I have a girlfriend who hates it (the book), and we argue about it all the time, but I absolutely love it. It was the book I WISHED had been written before I was a teenager – frustratingly simple advice that I was embarrassed I hadn't known all along. Clearly, I wasn't the only clueless one, as it was an international bestseller, and Greg was on Oprah (twice) preaching the gospel to fellow naive females. Oprah said it was "six words that will change your life". Well, it certainly changed Miranda Hobbs' life – the Harvard Law-educated Sex and the City character. You can catch the episode that sparked the book, Pick-A-Little, Talk-A-Little, halfway through Season 5.
He's Just Not That Into You is a book every woman should read. Not only that, it's a book I'm sure every MAN wishes every woman would read, as men have a tendency to do EVERYTHING and ANYTHING other than tell you they're just not that into you in an effort to squeeze you out of their life. I've had men swear black and blue that if it wasn't for their career/ recent break-up/childhood trauma/the fact that they live somewhere else (ever heard of moving?!) or the classic "I'm just not READY for a relationship right now", we'd be together. And I believed them. Why wouldn't I! When you're an honest and verbal person, as I am, you take people at their word, as you expect them to take you at yours. Ladies, it's crap. In some instances, he may not even realize it himself, but it's crap. For whatever reason, he's not stepping up to the plate, and that's all you need to know. Don't waste a second psychoanalyzing it, waiting for him or forging ahead with the relationship anyway. Take it as a flashing neon sign that he's not "The One", and move on. I'm able to do that now, with finesse, thanks to this book. I think one of the best lessons you can learn in relationships, and life, is to know when to move on from something that's not meant to be.
I'd also recommend Greg's other books, It's Called a Break-Up Because it's Broken (the absolute break-up bible) and It's Just a Date! (the absolute dating bible). Great stuff. Love Greg. And guess what – he signed all three of my books when I met him, and the incomparable Janeane Garofalo, after a stand-up comedy gig at the Sydney Opera House. Sweet!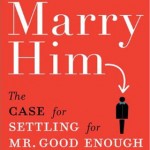 The last relationship advice book I read, which was a couple of years ago now, was Marry Him – A Case for Settling for Mr Good Enough, by Lori Gottlieb. Published in 2010, this is a good one for women who are too picky – or, more specifically, picky about the wrong things. If you're serious about finding a life partner, it's worth a read.
As with any advice, whether it's a book, a course, a tip from your mother or something a friend swears by, you need to exercise good judgment. And be particularly wary of advice that says "all" men are like this or "all" women are like that. If only it were that simple. Everyone, and everything, must be treated on a case-by-case basis. So, never take anything too literally. Arm yourself with all the information you possibly can, and then act according to the situation. Be smart, and you'll be alright.
Relationship advice books aren't the only books that can help you with your love life. Self-help books that aim to improve you as a person will go a long way to assisting you in finding, and keeping, that special someone. Developing your self-esteem, inner peace, communication skills, anger management or spirituality will set you on the right path. Here are some of my all-time favourites for that: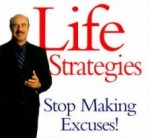 Life Strategies, by Dr Phillip C. McGraw (yep, that's Dr Phil, but I can assure you his books are way better than his talk show – this is my No. 1 favorite self-help book).
How to Win Friends and Influence People, by Dale Carnegie (a classic, first published in 1936, and still relevant today).
Too Soon Old, Too Late Smart, by Gordon Livingston (one of the best bits is his three-part secret to happiness: something to do, someone to love, and something to look forward to).
What dating and relationship advice books would you recommend, and why? Leave a comment below and let's chat!