Things I do while waiting to hear from you: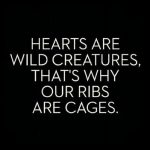 ♥ Constantly fend off cravings for gelato and cheesecake (and sometime give into them)
♥ Cuddle my boyfriend's cat, Bicky, and daydream about my future French Bulldog
♥ Watch 80s sitcoms on DVD while waiting patiently for Season 2 of 13 Reasons Why
♥ Miss the heck out of my American friends and plan my next trip to the States
♥ Spend a ridiculous amount of time listening to dating and relationship podcasts
♥ Go for long drives and think up exciting new ways to help people with their love lives
To name a few…
But you can snap me out of my gelato and cheesecake-eating, Bicky-cuddling, French Bulldog-daydreaming, 80s sitcom-watching, 13 Reasons Why-waiting, podcast-listening, dating and relationships-obsessing coma by connecting with me here. Yay!
Email me

If you're interested in working with me, please email me at elly@ellyklein.com or complete the contact form below (carefully entering your correct email address so I can reply) and let me know how I can help you. Perhaps you're single and interested in a professionally written dating profile. Perhaps you're getting married or celebrating an anniversary and are interested in a professionally written love story. Or perhaps you have an urgent dating or relationship dilemma and are interested in me helping you solve it via email. Whatever it is, let's swap a few emails first and then take it from there. Can't wait to hear from you!