Dating and Relationship Advice: Email mentoring with The Relationship Writer
The dating and relationship advice service you've always wanted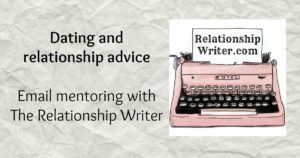 Sometimes, you need help with your love life… and you need it NOW. Good news! You've come to the right place. Do you have an urgent dating or relationship dilemma? Is it causing you pain, anxiety or confusion? Would you like some professional guidance so you can lift that icky feeling ASAP? Yes? Then let me at it! Yuckiness, be gone!
Ask me a question and I'll answer it within 24 hours
When you purchase an email mentoring session with The Relationship Writer, you'll be able to email me your dating or relationship dilemma and receive a written reply within 24 hours. Expect a warm and empathetic, but also honest and practical, response. We can then swap another couple of emails within the following 24 hours until you've grasped the advice and are feeling better.
WARNING: I'm a 'tough love' kinda gal. I'm going to tell you exactly what I feel you need to know to resolve the problem and move forward in the healthiest of ways. Of course, as with any advice, what you do with it is up to you. It's your life, so it's important you take any professional advice and combine it with your best judgement before applying it.
I'm here for you
I'm very proud of this unique service because it's something I would have found incredibly helpful when I was struggling with dating and relationships. It's quick, affordable and solution-focused. So, if you're interested in investing in a little dating and relationship advice from The Relationship Writer, take the next step below…
Wanna see some dating and relationship advice examples?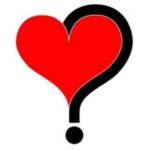 Question:
Hi Elly,
Last summer, I got to know this guy online and we hit it off. After a few days, he told me he was married but still wanted to date me. He asked if that was okay. Of course, I said it wasn't. But we became friends.
We chatted online every day. After a week, he wanted me to be his girlfriend. He said his wife was away a lot and he can get lonely. We met for coffee and he was really nice, handsome, and told me he liked me. He was 13 years older than me, but didn't look it. Over time, I started liking him more and more, but I didn't expect it to get serious. I just enjoyed having a man in my life who really liked me and was willing to pay for meals and small gifts.
We talked for hours online every night. And when I was away, he said he missed me a lot. A couple of months later, he took me to a hotel. But all he did was hug me in bed and touch me while I was naked. He was probably scared to betray his wife. That is the last time I saw him.
After that day in the hotel, everything changed. He didn't talk to me as much as before. I sensed something was wrong. A few days later, he broke up with me. In the middle of our relationship, he told me his wife had medical problems and couldn't have sex. I thought if he really loved me, he'd leave his wife and be with me.
After the breakup, he said he still wanted to be friends. He even agreed to be friends and have coffee sometimes. Then he didn't talk to me for a month. In January, he told me he was moving to Canada and thought we should move on. He said we can't be friends anymore. But he never deleted me from Facebook. He said he was going to delete me but never did. After a couple of days, I sent him a message and he immediately deleted me. Then I added him back. Then a few days later he deleted me.
Now, I'm depressed because he has completely disappeared from my life. I try calling him but his phone is disconnected. I can't contact him anymore, so I guess I won't see him ever again. That's what bothers me. I fell in love with him. I know he loves his wife, but I only want to be friends with him and stay connected.
I have not moved on. I am still depressed. Why did he shut me out of his life completely? Do you think he ever loved me?
Hope you can help,
Laura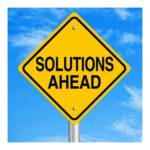 Answer:
Hi Laura,
Would you like to know how to get over your depression relatively quickly? Start assessing him on his character rather than your connection with him.
This is a man who appears to have absolutely no consideration for anyone but himself. Let's look at the facts:
1. He emotionally and physically cheats on his wife
2. He comes and goes as he pleases with no regard for your feelings
3. He lies and manipulates to get what he wants
4. The entire 'relationship' (and I use that term very loosely) revolved around him and his needs
And you want to share your life with him? Be friends with him? Hear from him? Are you sure about that?
Laura, this isn't someone for you to love. This is someone for you to not waste one more second of your time or energy on. Trust me. I've been in your position more times than I care to admit. (Emotionally, that is. The men were never married or in a relationship.) If only someone could have fast-tracked my recovery by explaining how utterly unworthy of my tears most of the guys were. I gave them way too much credit and power. Were they my last chance at love? Heck no! Men are abundant. There's no shortage of quality single men out there. And because it stood to reason I'd eventually find one who reciprocated my feelings, every evening spent pining in front of the TV eating my weight in gelato was an evening I could have spent out on a date with a promising new man.
So, please, for the love of puppies and cheesecake, never prioritize connection over character ever again. Connection means nothing without character.
All of this could have been avoided if you'd stuck to your guns when he said he was married but asked if he could date you, and you said no. That was the first red flag. What happened? You not only ignored that red flag but went on to ignore red flag after red flag after red flag. Don't beat yourself up. We've all done it. But your initial instincts were correct. And I'm urging you to never ignore them again. So, he was handsome, nice to talk to, paid you some attention, and treated you to meals and gifts. Good news! You can find all of that and much more in a single man.
Laura, do yourself a favour and stop obsessing. Just stop. Let him go. (He's certainly let you go!) Create an online and/or app dating profile and start communicating and going out with single men with character. That is the only path to happiness. Mr Married & Messed Up is a total dead end.
Love and luck,
Elly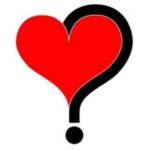 Question:
Hi Elly,
I'm fairly new to online dating, as I was previously married for eight years.
I was wondering if I need to tell the guys I go out with that I'm dating other guys as well as them?
I'm not having sex. Just going out on dates and trying to get to know them better. I assume they're doing the same.
I feel a little guilty because a few seem to be developing strong feelings for me. Some have tried to pressure me into sex. But I just say no, no, no! Maybe in 6 months if we're still together and there's a good connection emotionally, psychologically and physically. The guys I date are in there 40s.
Appreciate your advice!
Big hugs,
Tara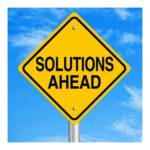 Answer:
Hi Tara,
No, you don't need to tell the men you're dating that you're dating other men. When you're not in an exclusive relationship, you're free to date other people. And so are they.
If you have a nosy, jealous or clueless type ask you, 'Are you seeing anyone else?', just keep it short and light. Say something like, 'Well, I'm not in an exclusive relationship, so if someone I'm interested in asks me out, I say yes.' There. One sentence. Then sit back and see how they respond. Hopefully, they'll say something like, 'Fair enough', and move on to another subject. If they seem angry or push for more information, just keep gently and warmly explaining that everyone's free to date other people unless a couple has agreed to an exclusive relationship. Anyone who doesn't accept this simple, reasonable rule is insecure, possessive or controlling – and you should probably avoid them!
That's the short version. Even though you're not having sex with anyone, I wouldn't volunteer that information or say 'no' if a man directly asks you, 'Are you sleeping with anyone?' It's none of his business. Just keep repeating the exclusivity rule that unless a person is in an exclusive relationship, they're free to do what they want and it's no one else's business. But always say it nicely. Always.
On a separate note… Six months seems like a very long time to wait to have sex with someone you've been dating. Are you sure you didn't mean six weeks? Or six dates? While waiting six months might be comfortable for you, I don't know many men who'd feel comfortable waiting six months to see if he had sexual chemistry with a woman he's romantically interested in. Just wanted to warn you that you might be turning away some really good guys. Good guys will respect your boundaries – as long as your boundaries are reasonable.
All the best, Tara!
Warmest,
Elly