How to get a second date: The painfully obvious secret to keep 'em coming back for more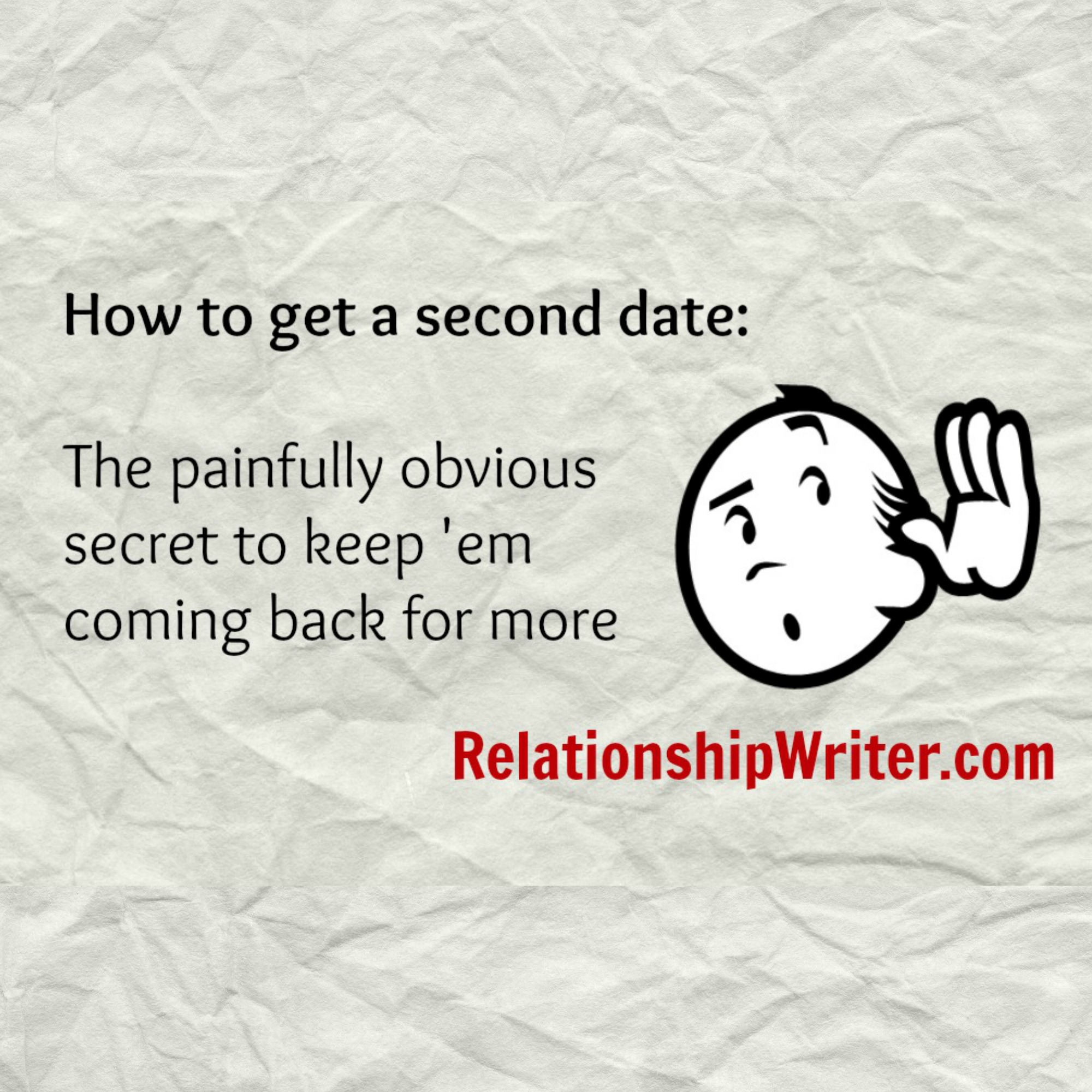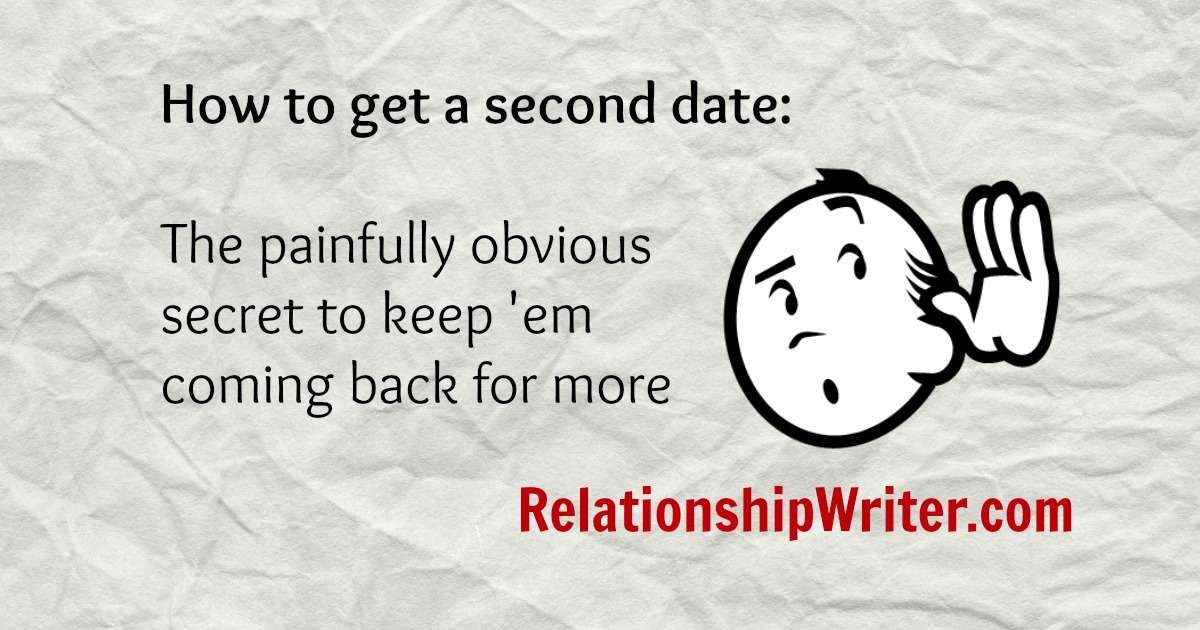 Glinda the not-so-good witch was pretty but, surprisingly, she didn't know how to get a second date
If you're anything like me, the 1939 Academy Award-winning classic, The Wizard of Oz, is not just a film – it's part of your childhood. And, if you're anything like me, you've seen it more times than you can say, 'There's no place like home', 'I'm melting, I'm melting' or 'If I only had a brain'.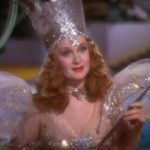 Intriguingly, when you watch it as an adult, there's a little something you might notice that you never would have noticed when you were a child, because you were too busy begging your mother for a pair of red ruby slippers or being scared to death of the winged monkeys, as I was. (But that's a story for another time.) And that little something is the disengaged look on Glinda's face when Dorothy starts to explain how she landed in Oz, inadvertently killing the Wicked Witch of the East…
It really was no miracle
What happened was just this:
The wind began to switch the house to pitch
And suddenly the hinges started to unhitch
Just then, the witch, to satisfy an itch
Went flying on her broomstick thumbing for a hitch
See for yourself (cut to 0:48):
Glinda may have been a 'good witch', but it appears she was a bad listener. Rather than paying close attention to Dorothy's story (you'd think the details of a witch homicide in Munchkin Land would be fairly pertinent news to her) or at least feigning interest (she's supposed to be a good witch, and it would have been the polite thing to do), Glinda looks as though she's thinking, 'I wish this chick would hurry up and finish her story so I could tell her to follow the yellow brick road, get back in my bubble, and make it home in time for The Real Housewives of Oz.'
'Sorry, what did you say?'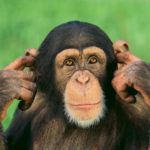 Sadly, we're surrounded by bad listeners. You know the type. As soon as you open your mouth, they start doing something else – fidgeting, looking around the room, checking their watch… anything other than listen to what you're saying. Over the phone, it's even worse, as they put you on speaker and start shamelessly tapping away at their keyboard and muttering 'u-huh' every time there's a lull in the conversation. If it doesn't personally interest or directly affect them, they tune out. We're all guilty of letting our minds wander 'somewhere over the rainbow' on occasion, but some people are worse than others. So, if you want to know how to get a second date, become a good listener.
Everyone wants a partner who's a good listener

My partner, David, is a really good listener. He was a good listener over the phone before we met. He was a good listener on our first date. He was good listener on our second date. And now, over 2 years later and living together, he's still a good listener. And always looks me in the eye. It's one of the main reasons I love him. And I know for a fact one of the main reasons he loves me is I'm a good listener.
Are you a bad listener? Then it's time to kick the habit.
Like smoking, being a lazy listener is simply a bad habit. And as with smoking, the effects slowly creep up on you. It may not kill you, but if you do it every day, you're committing social and dating suicide. People hate being ignored. But rather than bombard you with graphic warning labels, they'll just start quietly leaving you off their guest lists. Or not asking you out (or wanting to go out with you) again.
'But I simply don't have TIME to listen to EVERYONE and EVERYTHING', I hear you plead. True. These days, in the information age (or the information-overload age), we have to be discerning as to what we pay attention to want what we politely disregard. But before we go and blame it all on technology, I suspect that being human and a good listener has never particularly gone hand-in-hand. It's something we've always needed to work at.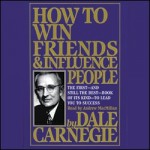 In his timeless tome, How to Win Friends and Influence People, first published in 1936, Dale Carnegie preaches the value of being a good listener. He tells the story of how he spent an entire dinner party listening to a botanist explain the ins and outs of plants and gardens. At the end of the evening, the botanist told the host of the party that Mr Carnegie was 'a most interesting conversationalist' when, in fact, he'd hardly said a word all night. Mr Carnegie concluded: 'If you aspire to be a good conversationalist, be an attentive listener. To be interesting, be interested.'
Hearing Vs listening

There's a big difference between hearing and listening. Hearing is passive. Listening is active. It requires a bit of effort, but it's worth it. Having a reputation for being a good listener can only serve you well.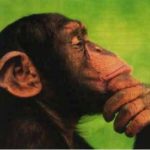 The value of listening
So, the next time your guests are describing their round-the-world trip in vivid detail, your little nephew is excitedly rambling on about his pet frog, Slimy, or your grandmother is regaling you with stories that start with, 'Back in my day', resist the urge to shove your index fingers deep into your ear canals (literally or figuratively) and, instead, listen up! Not only is it what a kind, courteous and wise person would do, but you may even learn something. Unless you're Glinda the not-so-good witch, you probably can't afford to live in a bubble.
Did you enjoy this article about how to get a second date by being a good listener?
If so, there's plenty more where that came from! See below…