Professionally Written Love Stories: A new and inspiring way to add depth and meaning to your wedding or anniversary
Table of exciting contents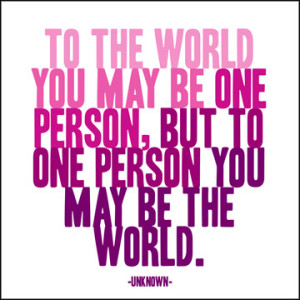 You're probably busy planning a wedding! So, here's what this covers:
♥ The great wedding irony
♥ The secret to adding depth and meaning to your wedding
♥ Creative ways to incorporate your love story into your wedding
♥ Working with The Relationship Writer to create your unique love story
♥ Celebrate your anniversary with something special
♥ Break the rules with The Relationship Writer
♥ Testimonials from happy couples
The great wedding irony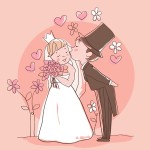 They say love is in the details. But when you're planning a wedding, you might end up feeling as though love gets lost in the details: guest list, save the date cards, invitations, registry, venue, food, entertainment, decorations, seating arrangements, flowers, speeches, first dance, dress, shoes, hair, makeup, suit, bridal party, photographer, videographer, cake, cars, bonbonniere, bachelorette party / hen's night, bachelor party / buck's night, rehearsal dinner… phew! It's enough to make you almost forget about your ceremony, vows and rings.
When you're caught up in the mind-boggling details of planning a wedding, it can be easy to lose sight of what's important – the love and commitment you're celebrating. So, why not take your focus off the details for a moment and remind yourselves, and perhaps everyone attending your wedding, what led you to this momentous milestone.
The secret to adding depth and meaning to your wedding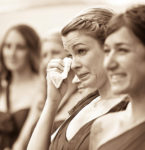 The secret to adding depth and meaning to your wedding is to have your love story professionally written and share it with your guests before the big day. Because when you say 'I do' to 'for better, for worse, for richer, for poorer, in sickness and in health…', there won't be a dry eye in the house. There's nothing more moving than witnessing two people lovingly commit to a life together and knowing exactly how they arrived at this moment.
Your professionally written love story covers how you met, how you fell in love, what you love about each other, what makes your relationship work, and what your plans are for the future. It's presented as a beautifully designed magazine-style article of around 1000 words and delivered as a PDF document you're able to use in a number of interesting ways.
Creative ways to incorporate your love story into your wedding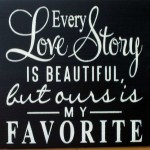 You can make your love story as public or private as you wish. But if your goal is to add depth and meaning to your ceremony, and maybe even move your guests to tears, here are the best ways to incorporate it into your wedding:
♥ Slip it into your invitations
♥ Publish it on your wedding website
♥ Email it to your guests
You can also incorporate it into your wedding in the following ways, but it might not have quite as big an impact:
♥ Include it in your program, place settings or bonbonniere
♥ Send it out with your thank you cards
♥ Present it at the front of your wedding album
But no matter what, you should have it framed and either:
♥ Display it in your home
♥ Give it to close family members as a gift (especially parents and grandparents)
♥ Store it safely to hand down to future generations
Working with The Relationship Writer to create your unique love story
Having your love story professionally written by The Relationship Writer is a simple and heart-warming experience:
1. Make your purchase: Start by purchasing your love story below.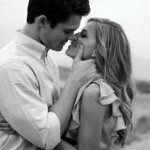 2. Complete your questionnaire: Within 24hrs, you'll receive a personal email from me that contains a comprehensive questionnaire. You and your fiancé must complete the questionnaire separately – no peeking at each other's answers! It'll spoil the lovely surprises when you receive your love story.
3. Respond to your drafts: I'll email you your first draft within a week. Email me back anything you'd like me to add or amend in the second draft. I'll email you your second draft within 48hrs of receiving your notes. You'll most likely be happy with the second draft, but you have a maximum of three drafts.
4. Supply your pics: Email me at least three pictures of you as a couple. They will be used to illustrate your love story.
5. Enjoy your love story: When your love story is complete, I'll email it to you as a PDF document, with various suggestions if you'd like to print it out.
Having your love story professionally written is a team effort – and the more effort you put into it, the better your love story will be. My goal is for you to be absolutely thrilled with your love story, delighted by the way it looks, and overjoyed from the experience of working with me.
Love story examples
Would you like to see some love stories I've written for other couples? If so, simply enter your best email address below and then confirm your subscription. Entering your most frequently used email address will make it much quicker and easier to confirm your subscription and receive the love stories ASAP, as they'll be delivered straight to your inbox.
Celebrate your anniversary with something special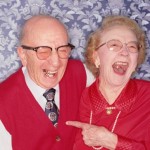 Did you know a first wedding anniversary is traditionally known as a 'paper anniversary'? What better way to celebrate your first wedding anniversary than with a professionally written love story you print out on beautiful paper? But truthfully, the longer you've been married, the more meaningful a professionally written love story is. It's the perfect gift for parents or grandparents' wedding anniversaries.
Break the rules with The Relationship Writer
While a professionally written love story by The Relationship Writer might seem as though it's all about romantic couples, weddings and anniversaries, that couldn't be further from the truth. I'm a rule-breaker, and I'd love to be 'naughty' and break the rules with you…
Do you have a love story you'd like professionally written that strays from the norm? Perhaps it's between you and your mother or father, you and your son or daughter, you and your best friend, you and your mentor… the possibilities are endless. Or perhaps it's a timing issue. Please forgive me for bringing the tone down for a moment, but if, for instance, a significant other has been diagnosed with a terminal illness, you may want to have your love story professionally written. Or you may want to purchase a love story for this couple as a gift.
Testimonials from happy love story couples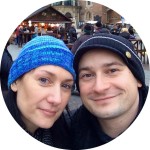 "We couldn't be happier with how Elly captured our special bond, and can't wait to share our unique love story with family and friends who are coming to our wedding. Thank you so much, Elly!"
– Mac & Mel, New York City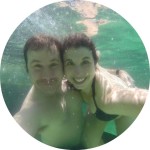 "After 10 years and two children, three pets and our own home, having our love story professionally written was the perfect way to celebrate our anniversary and see how far we've come. We'll treasure it forever. Thanks, Elly!"
– Sean & Tal, Melbourne, Australia
Your professionally written love story starts here
If you love the idea of adding depth and meaning to your wedding or anniversary, or giving a professionally written love story as a gift for a special couple, please make your purchase below. I look forward to brining your unique love story to life.