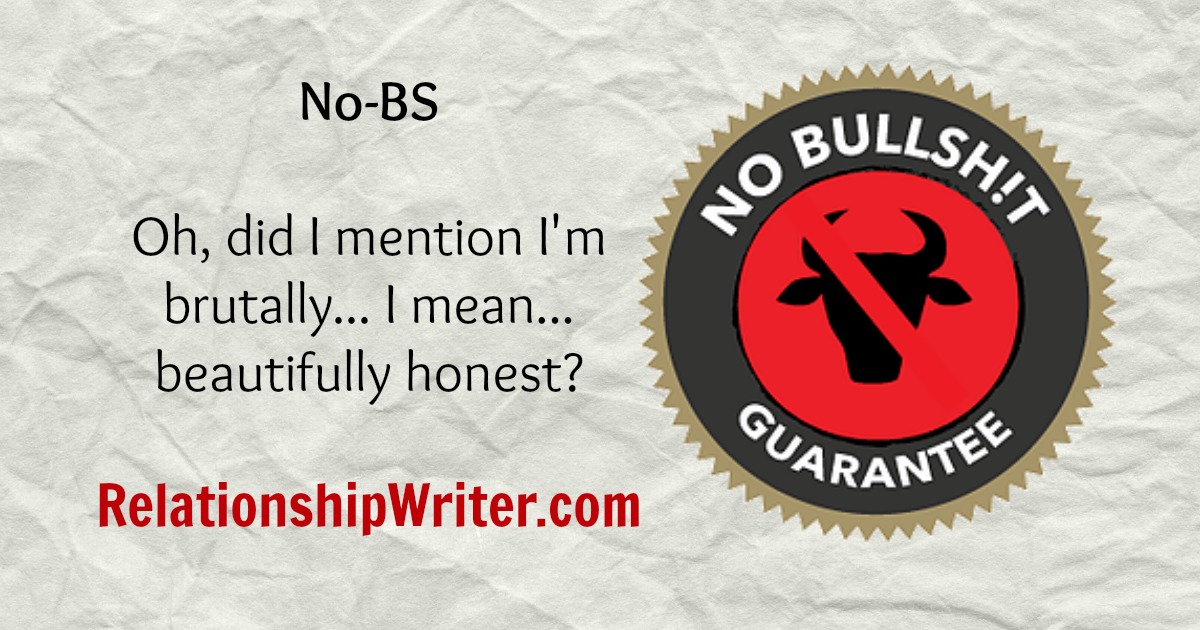 Welcome to my unique no-BS page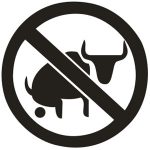 Here's the thing… I'm a no-BS kinda gal. If your bum looks big in this, I'll tell you. Not in an unkind way. Quite the opposite, actually. In a 'To be honest, it's not the most flattering outfit, but let's find something that makes you look simply bootylicious' sorta way.
I need a place on my website where I can be completely honest with you. My honesty used to get me into trouble but, now, I think it's one of my greatest assets. I hope you do, too.
You know what sucks? I can't show you my best dating profiles.

They say imitation is the sincerest form of flattery. But in my line of work, imitation is the sincerest form of assholery. I can't publish examples of dating profiles I've written for clients that I'm extremely proud of because people rip them off. Instead of writing an original profile themselves or hiring me to help them, they copy, paste, personalise it, and pass it off as their own. It's called plagiarism, and it makes my blood boil. When I was single, I had my own dating profiles plagiarized (I read more than one guy's profile that sounded a heck of a lot like mine… BECAUSE I WROTE IT AND THEY STOLE IT). If you google examples of online dating profiles, you'll magically come across those exact words on dating sites. Not cool. I don't have the same problem with my love stories. But sharing my best dating profile writing work with you is really tricky. That's why you have to become and email subscriber to even get a taste of it, which you can do at the top of my Home page or at the bottom of this page (scroll down).
I'm totally undercharging

While I'm all for dating and relationship coaches, matchmakers, and other self-proclaimed love gurus, it truly sickens me how much some of them charge. Heck, there are qualified and experienced marriage and family therapists with PhDs who don't make that kind of money! I don't get it. Oh, yes I do – there are a lot of rich suckers out there willing to part with large sums of cash for no good reason. (Have you seen Millionaire Matchmaker?) Well, I don't want to work with rich suckers. Everyone deserves love and happiness. However… I DO want to work with people who value quality relationships and marriages and are willing to invest a reasonable amount in this important area of their life. If my goal was to rip people off, I'd be typing this from my yacht in the Greek Islands. Instead, I'm typing this from my extremely modest rental apartment in a nice but not flashy suburb of Sydney because my goal is to do great work. I did the math and arrived at my prices based on time, expenses, value, and affordability. As long as I can pay my bills without burning out, I'll be able to continue to serve my clients to the best of my ability. That's all that matters to me.
I just want to get on with it

There's a lot of behind-the-scenes work that goes into a business like this and, frankly, I only have so much time for it. I refuse to be on every social media platform (Facebook is my favourite, closely followed by Instagram), write ridiculously long blog posts (why crap on and on when I can help you by getting straight to the point), be an SEO expert (otherwise known as the fight for the first page of Google), shoot fancy videos (if I want to connect with you, I'll pull out my phone and hold it in front of my face), record a weekly podcast (I'd love to but, unfortunately, it's like a full-time job), or have the world's flashiest website (I'm not a designer, nor am I willing to invest in professional photography at this point). And that's just the tip of the iceberg! If I did everything 'properly', there'd be no time left over to, you know, like, DO THE WORK. I just want to write dating profiles, love stories, and solutions to your urgent dating and relationship dilemmas via email. Please don't let my lack of the fancy schmancy put you off. Take comfort in the fact that all I really care about is my clients and their happiness.
Let's keep in touch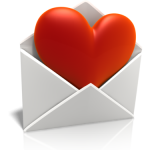 You know how I said I don't have time to be a biz-whiz? Well, that includes emailing you every five minutes like other email lists you might have had the misfortune of subscribing to. (That's what the Unsubscribe button is for!) So, if you give me your BEST email address, I'll give you my BEST dating and relationship advice, starting with an exclusive bundle of goodies. Going forward, you'll hear from me about once a week. Every email will open up a dialogue about something relating to dating and relationships and I'll encourage you to respond directly to me rather than keeping you at a cyber-arm's length. I don't know anyone else in the dating and relationship space who makes themselves this accessible, so take advantage of it! I can't wait to connect with you…