Now Page: What I'm Working on Right Now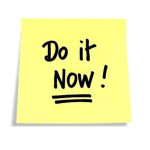 I wish I could take credit for the idea of the 'Now page', but it's actually the brainchild of Derek Sivers, and definitely falls into the 'Why didn't I think of that?' category. Derek also happened to give one of my favourite TED Talks of all time – and it's only 3 minutes. You can watch that here (I never get sick of it):
Anyway, the Now page is fairly self-explanatory – it's a chance for me to let you know what I'm working on right now.
March 2017:
♥ The Relationship Writer is currently undergoing a huge and exciting update: New services to help you with your love life, Q&A blog posts that tackle your dating and relationship dilemmas (email me), a fully updated website you'll appreciate, a fun social media campaign so we can connect on Facebook and Instagram, and much more.
♥ Hooray for autumn here in Australia. Sydney summers are beautiful… if you have air conditioning. I don't. And I'm over it. I'm so glad it's starting to cool down and I'll be able to exercise, sleep and think again. Kinda important.
♥ I've been with my gorgeous man for over a year now, and we're currently looking for a place to live together. Can't wait to get settled in!
Whether I'm single or in a relationship, I find there's always something new to learn – and write about! So, if you'd like to follow my journey, become an email subscriber and keep up with all the juicy gossip. Please enter your most frequently used email address below so the email fairies are able to deliver your goodies to your inbox ASAP.