Online Dating Experiences: The Highs, Lows, and Why You Should Never Give Up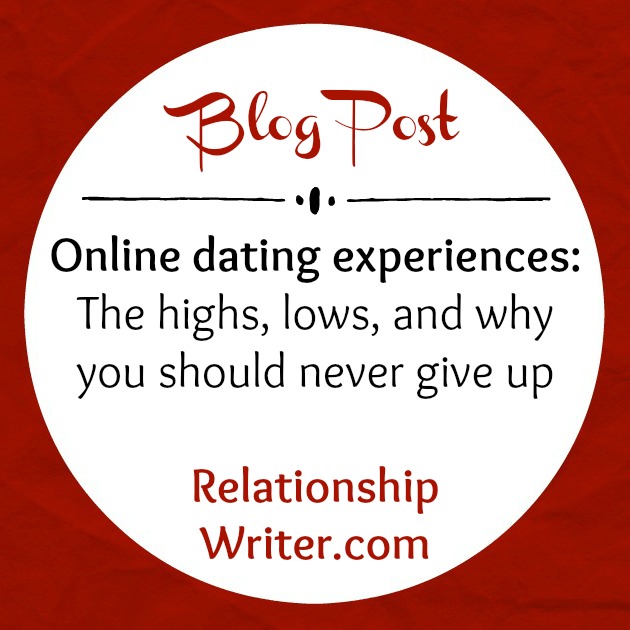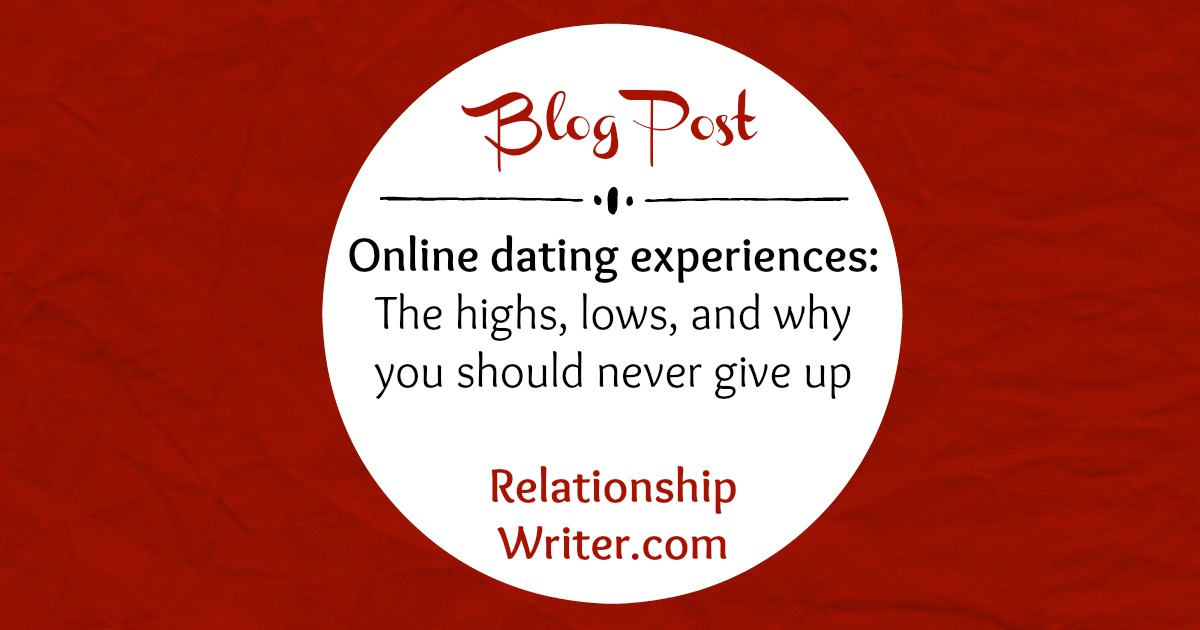 Happy Heartbreaks – oh, the irony
Mid-January 2016: I've been back on RSVP (the Match.com of Australia) for two months since I moved home to Sydney from New York. And in that two months, I've already suffered two mini-heartbreaks.
Here are my latest online dating experiences. As you're about to discover, I have a lot of empathy to bring to the table.
I see these mini-heartbreaks as both a good and bad thing. I haven't had my heart broken by an Australian man in many years. I struggle to 'click' with Australian men, which is why I made a beeline for the US. My last three boyfriends (2008/9, 2013 and 2014/15) were all American. I love American men! We just seem to be a better fit. I think it's because they're more dynamic. Australian men, as lovely as they are (good looking, sporty, friendly, educated etc.) have a tendency to be a little too laid back for someone like me who's quite deep, passionate and unique. In short, I think I was always meant to be a neurotic New Yorker (heh heh).
After finally obtaining my visa to live in the US (after travelling back and forth on tourist visas for years) and finding a place to live (I'd signed a lease and everything), I had to come home from New York after only three months for a number of reasons. Doesn't mean I won't go back, but I have no specific plans to return at this point. I wasn't going to start dating in Sydney in a big hurry. But after a month of being home, I thought what the hell, updated my RSVP profile and went live with it.
Technically, it was a hit. I made the Top 100 three times in the first month. It's nice to be popular and all, but I wasn't being popular with anyone I was interested in, so it meant nothing to me. Then someone special came along – let's call him The Viking.
The Viking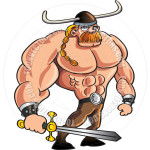 The Viking was a 6'5" Royal Australian Navy exec with very white skin, light-blue eyes and Scandinavian descent. While he was a true gentleman, he wasn't particularly experienced or confident with women, which I found rather endearing (especially as he could probably just stand in a bar and wait for the women to come to him). We talked and laughed easily, and our first date was really nice – Saturday night dinner, a walk along the beach with gelato, and a few kisses and cuddles. What more could one ask for of a first date? It was great. But the thing I liked the most about The Viking was that he was funny. Funny, funny, hilariously funny. I don't think he realises how funny he is. He's unequivocally one of the funniest people I've ever met – especially in writing. I'd literally LOL every time I received a text from him. He was also extremely intelligent, with a giant vocabulary, and I even had to look up a few words occasionally, which, as a writer, of course I found incredibly sexy. I like men who are smarter than me. As far as his sense of humour went, I was in love. Head-over-heels in love. I couldn't wait to get to know the rest of him. Unfortunately, that never happened. Within days of our date, the shit hit the fan in both of our lives. I had a family crisis (no, it wasn't me). He had a friend crisis (his best mate, who lived out of town, needed him most weekends). We continued to text, flirt and refer to seeing each other again soon. But after a few weeks, it had been a long time between drinks, and he just never got around to organising that second date. To this day, I have no idea why. I made it clear I wanted to see him again (even as a friend), just so there was no confusion, but he pulled the pin. So, that was my late-November/early-December. I was looking forward to being pillaged by a Viking, but it wasn't meant to be. Mini-heartbreak No. 1 ensued.
Dr Blondie
A day or two before New Year's Eve, another interesting prospect popped up on RSVP – let's call him Dr Blondie. Dr Blondie was a scientist (with a PhD, hence the 'Dr' title) at one of Australia's top universities. He taught classes, ran interesting research studies, and could have been an MD or clinical psychologist, but was happy with his chosen profession. He was also very active – played soccer and tennis, cycled to work, travelled frequently, and went out a lot to shows and cultural events. He was ultra-sweet, smiley, gentle, warm, handsome (I have a bit of a thing for blondes) and, of course, extremely intelligent. A week after New Year's Eve, we had our first date – which lasted until the following morning. I wouldn't normally go home with someone on the first date, but we just couldn't help ourselves. Our physical chemistry was off-the-charts. Our bodies fit together like two pieces of a jigsaw puzzle – we could feel it from the first kiss and embrace. Also, neither of us had had much lovin' of late (my body was starting to ache from lack of hugs and kisses), so I think the timing was right for both of us. We proceeded to have a magical evening with not much sleep. I don't like to get too caught up with physical chemistry, as it's not a great predictor of long-term compatibility, but phwoar… why fight it? The feeling was mutual. He couldn't keep his hands off me, couldn't keep his mouth off me, couldn't stop complimenting me and my body, which was lovely… and I went home the next day with a giant hickey on my neck. (How retro!)
We'd planned to spend the following afternoon together after I'd finished brunch with my girlfriends, but he just… disappeared. He told me to call him when I was done with brunch, but I couldn't get a hold of him at all. In fact, his phone seemed to be dead or out of range. I sent him a message via RSVP, but still nothing. It made me very nervous and uncomfortable, and I was just hoping he wasn't lying in a ditch somewhere.
First thing the following morning, I received a well-written and heartfelt message from him. He apologised for going AWOL on Sunday, but needed to get out of town and think, so switched his phone off and went for a drive. He said our time together, as wonderful as it was, made him realise he wasn't ready to move on from his last relationship. He was still in love with his ex-wife. And, as it had been almost a year since they'd split (and he hadn't been with anyone else in that time), this worried him. He said he was going to close down his dating profile, take it easy for a while and probably even go see a counsellor, as he was concerned for his emotional wellbeing. Bless! But, naturally, mini-heartbreak No. 2 ensued. I was really looking forward to spending more time with him and getting to know him better. And, of course, holding him in my arms again – my missing jigsaw puzzle piece.
Dudes and duds
I've had a handful of other dates over the past few months, but they were forgettable. I don't mean that in a nasty way. In fact, I've been really impressed by the calibre of Sydney men in their late-30s and early/mid-40s. I guess we've all grown up.
We're kinder. We have battle scars. We know how to date. We get it. I don't know how the 20somethings are faring, but us oldies are doing just fine.
Some of the guys were keen for a second date, but I wasn't – no connection. Some of the guys weren't keen for a second date, and neither was I – no connection. And there are a couple of guys in my dating 'funnel' I'm yet to meet. It's a process.
It's always darkest before the dawn
It's been a bit of an emotional rollercoaster ride for me since I returned home from New York. And rollercoaster rides are fun – but not forever. I'm looking forward to settling down into a nice, smooth carousel ride.
As I learned in my life-changing dating and relationships course, Love U by Evan Marc Katz, last year, 'It's always darkest before the dawn.' The stories Evan told of his dating disasters mere months before he met his wife were horrendous. The point being – the next person has nothing to do with the last person, and your Mr (or Ms) Right can be just around the corner as long as you keep going and never, never, never give up.
In the meantime, you may as well enjoy the journey and appreciate each experience for what it is. Alfred Lord Tennyson was right: It's SO much better to have loved and lost than to never have loved at all. I'm thrilled at least two men have succeeded in making my heart flutter in two short months, as no one had made my heart flutter at all in the 10 months since my ex and I broke up.
The past few months have been FUN. Distracting, frustrating, awesome, boring, romantic, disappointing, delicious, heartbreaking, exhausting… but fun. My faith in Aussie dating has been restored, even though I still might return to the US someday.
I'm 100% confident my future husband is out there. I don't know when or how I'm going to meet him. But I know as long as I'm still breathing, I'll meet him someday. And, boy, he has no idea how much love is waiting for him. All he needs to do is show up.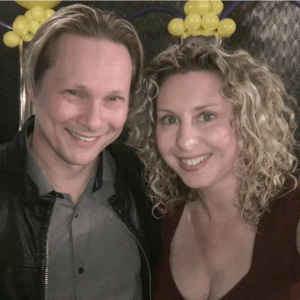 Update: 2.5 years later in 2018
You might be interested to know I met my partner less than a week after publishing this post. As I said, 'It's always darkest before the dawn.' David and I have been together for over two years, living together for over a year, and planning to get married in 2019. (We're not officially engaged yet, so that'll be a fun surprise!) Moral of the story: You can't let past disappointments make you bitter. Every new romantic prospect is a clean slate and should be treated with optimism – not suspicion.
If you only do ONE THING while you're here…
Subscribe to my email list. Why? Because I'm giving my absolute best dating advice away for FREE. Please join me for my life-changing email series, Profile to Partner: The 'hallelujah' 14-step system to finding love online before you marry your cat! Simply enter your name and BEST email address below and prepare to have your confusion, frustration and disappointment put to rest. (You're welcome!)