Single at Christmas: How to have a merry Christmas when you're single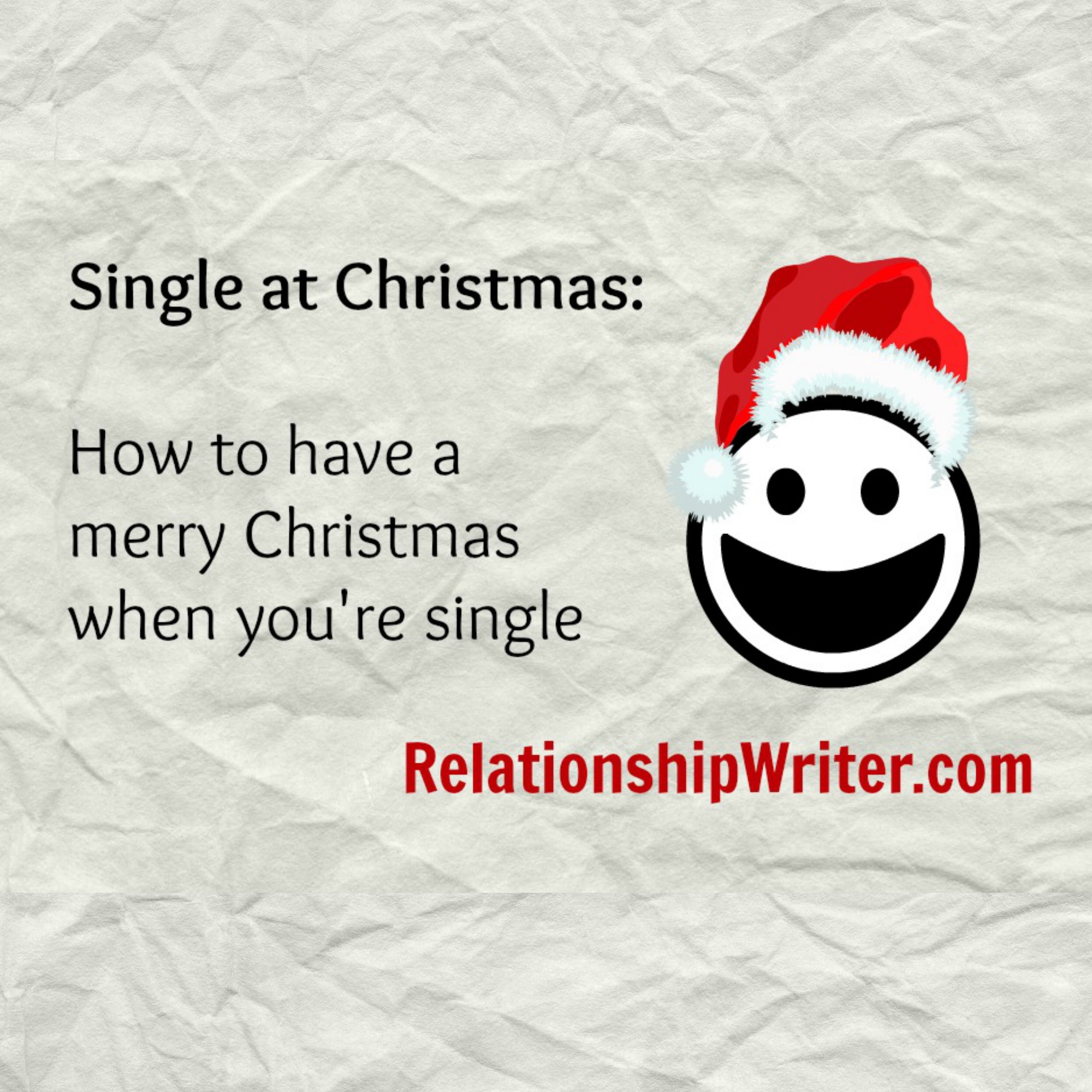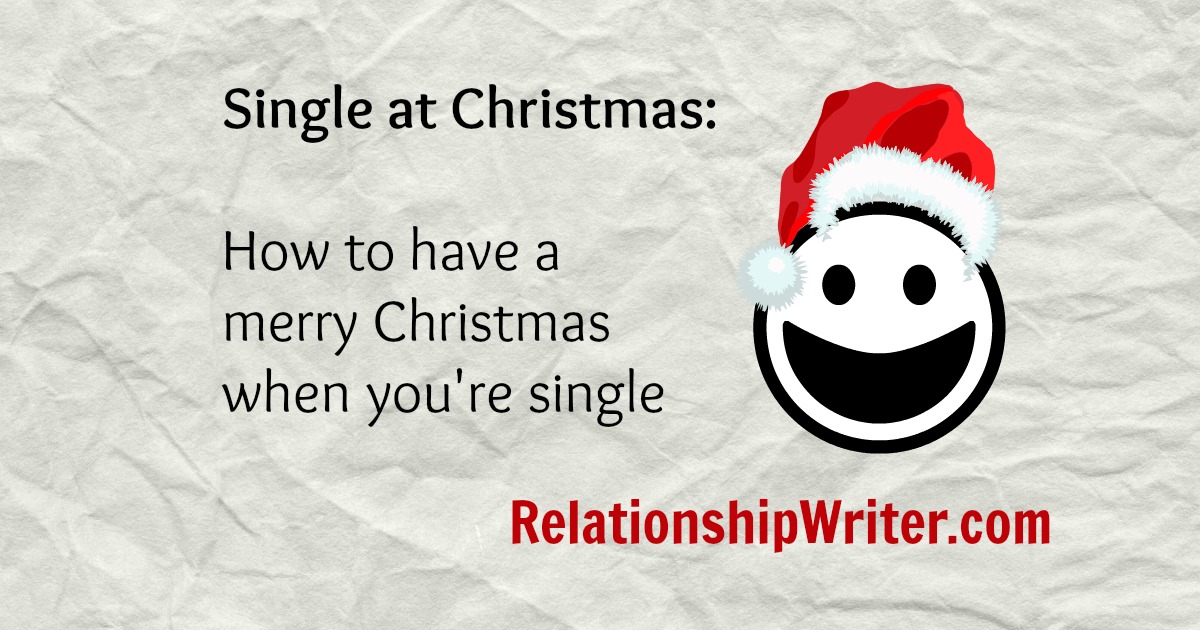 Update: I was such an expert at being single at Christmas, I wrote a humorous yet helpful article about it a few years ago. If you're single at Christmas this year, I hope it makes you smile. But as of 2016, it looks like I won't be single at Christmas ever again. Next Christmas, that could be you! Especially with my help.
Don't let being single ruin your Christmas spirit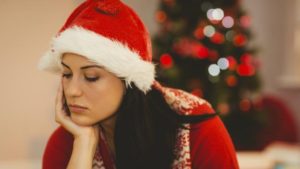 Christmas 2012: I've always been single at Christmas. In fact, I don't think I've ever experienced a Christmas and a relationship at the same time. Sure, I may have been 'seeing someone', but I'm yet to bring a significant other to the annual family Christmas Day celebrations. And this year will be no exception. Now, before you break out the violins, or hand me a double-eggnog with extra cinnamon, you should know that I'm not remotely rattled by this. It's simply how the cards have fallen, and I'm sure the day will come when I can barely remember what Christmas was like BC (Before Commitment), as I've been with Mr Right for such a long time. So, I guess you could say that, inadvertently, I'm somewhat of an expert on being 'all by myself' (Bridget Jones-style) through the holidays. And if this is what you're facing in the coming weeks, I'm here to tell you that it ain't so bad. In fact, it's kinda fabulous!
What's that? Can't bear the thought of being alone during mistletoe season? Well, here's a customized Christmas carol just for you:

Jingle bells, jingle bells
Jingle all the way
Oh, what fun it is to ride
Solo on Christmas Day, hey!

No? Okay…
How to handle your family's comments about your single status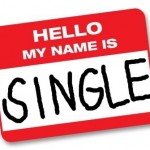 First, let's address WHY you're single, as this is what family and friends seem to be the most interested in. It's not because no one wants you (despite what some of your pitying relatives might think). Or, my favorite, because you're too picky. ('Yes, Aunty Joan, I know the fat, bald, toothless stamp-collector 25 years my senior likes me. But if it's alright with you, I'd like to be attracted to, if not in love with, the person I'm dating exclusively.') The real reason you're single is because, while you have an infinite number of candidates auditioning for the role of 'boyfriend' or 'girlfriend' (right?), none of them, as yet, have made the cut. You have no interest in lowering your standards in time for the December 25 deadline, and why should you? Tis the season to be jolly… and there's only so much turkey you can handle in one day. So, if someone asks that fateful question, 'Why are you still single?', you can reply, 'Just lucky, I guess.' That should shut them up.
If the reason for your new-found singledom is a recent split, prepare for a little damage control. Breaking up with your partner might not be the Christmas present your mother had in mind. But as with the scented candle or lavender body lotion someone's likely to give her, she's just going to have to pretend to like it. If you're hurting, you may feel as stupid wearing a smile as you do wearing that paper crown from the Christmas cracker but, in both cases, being festive will serve you well. If you don't seem bothered by being minus a +1, and you're able to talk optimistically about the New Year, you shouldn't have any trouble redirecting the conversation to your cousin's baby or your niece's nose piercing. Deflect and defeat!
The freedom to make Christmas even more meaningful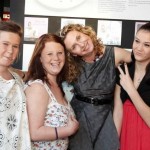 So, how does this seasoned single gal spend Christmas Day? Well, if I'm in Perth, where my extended family live, we have a big Christmas lunch with lots of food, presents, relatives, friends and air-conditioning. (Christmas Day in Perth is always a scorcher.) Being sans partner, I have all the time in the world to catch up with my aunts, uncles, cousins, and other Perth pals. If I'm in Sydney, my hometown, I often spend it with my Little Sister mentees (I've been mentoring four underprivileged teenage girls – three from the same family – since January 2009), and usually take them to Bondi Beach. Before I started mentoring, my mother and I volunteered at a community lunch, and it was awesome! I learned a lot and really enjoyed it. I thought it was lovely that we all sat down together to eat, rather than 'us' serving 'them' – smart, simple, meaningful.
The lead-up to Christmas is always a lot of fun, too. For a night owl such as myself, shopping at midnight (alone or with friends) is a dream come true, and I never tire of the novelty of the malls being open 'til all hours. As I work for myself, it's been a long time since I attended an office Christmas party, but I dare say they're a riot when you're blissfully unattached (albeit a little dangerous if there's a workmate you fancy and have to face again on Monday morning or in the New Year). In any case, there's a buzz in the air. The weather is warm (if you're in the Southern Hemisphere) or snowy (mmmm, open fires and hot chocolate), and people are more relaxed and friendly as the year draws to a close. It's a good time to be single.
Being single at Christmas is the ultimate freedom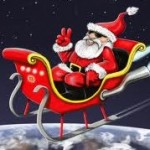 So, are you on board yet? If being single at Christmas equals 'pathetic' to you, you need to shake off the bah-humbug vibe. To me, being single at Christmas equals freedom. Sweet freedom. Ahh, it feels more exhilarating than flying through the air on a reindeer-powered sleigh. Okay, maybe not that exhilarating. But in the absence of a loving relationship, I believe it's better to be alone than wish you were. I've never seen the point in keeping up appearances with my own, personal Ebenezer Scrooge. In fact, I believe the only people who should be putting on a show at Christmas are the kids in the nativity plays. Santa's not the only one making a list and checking it twice. I can't find one good reason why you should introduce Mr or Ms Right Now to your family, especially if it's unlikely you'll still be together by Valentine's Day, all because you're terrified of being labelled the family spinster / bachelor / loser. As Bridget Fonda's character, Janet, put it in the cult '90s film, Singles: 'Being alone. There's a certain dignity to it.' Touché!
So, dear singles, I wish you the merriest of merry Christmases. Sit back, relax and just enjoy this annual event for what it's worth. And if all else fails, help yourself to another piece of fruitcake with lashings of custard… hey, that's what New Year's resolutions are for.
Did you enjoy this article about being single at Christmas?
If so, there's plenty more where that came from! See below…