Relationship entertainment – NOT relationship education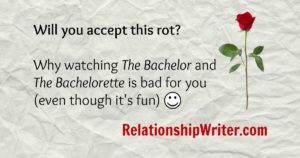 March 2016: Well, another season of The Bachelor has just concluded. Drop-dead gorgeous and truly delightful Bachelor Ben Higgins is engaged to the sweet blonde, Lauren Bushnell. The runner-up, JoJo (although, I prefer her full name – Joelle) is the new Bachelorette – and I have no doubt she'll be fabulous.
I'll admit it – I love The Bachelor. And The Bachelorette. As a dating and relationship expert, it intrigues me almost every season, unless I'm completely bored or disinterested in the particular Bachelor or Bachelorette. (Juan Pablo, anyone? I could barely watch an episode of that season. I thought he was a douche. And his 'sexy' accent and general arrogance irritated me.) Anyway, it's fun to see how the various relationships develop, and try to figure out who he or she will choose in the end, and why. But while watching The Bachelor and The Bachelorette is a kick, it's absolutely disastrous to live your love life by, and I have no doubt it's doing more harm than good, especially to impressionable young people (particularly girls/women who are obsessed with the show), as it's literally a what-not-to-do guide to choosing a life partner.
'Hello, I love you, won't you tell me your name' – The Doors
Choosing a life partner is a big deal. Getting engaged is a big deal. Marriage is a big deal. Having children is the biggest deal of all. And couples at the end of The Bachelor and The Bachelorette seasons barely know each other – yet they almost always get engaged. To say that's premature would be the understatement of the year.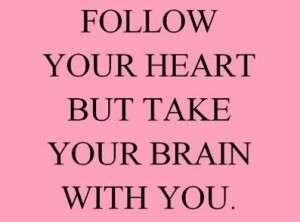 You don't choose a life partner based on attraction / chemistry / that 'just know' feeling within the first few months of dating (and not even dating exclusively, in the case of The Bachelor and The Bachelorette). That lovey dovey vibe is only one small cog in a very big wheel. You choose a life partner based on how you treat each other on a day-to-day basis, how you communicate, make decisions and resolve conflict, how you negotiate sex, money, how you want to spend your time together and much more, what you both want out of life, how you enjoy each other's company, how you work as a team… These are only things you can determine over time (2 – 3 years) when cameras are switched off and you have to balance work, domestic duties, your relationship, family, friends, holidays and other interests. In short, how will that person show up for you in good times and bad? What are you left with when the romance fades and real life begins?
Feeling 'in love' is only one cog in the wheel
The amount of years I spent focusing on feelings and assuming everything would fall into place as long as I was 'in love' and he was 'in love'… I could kick myself! But there are literally women who've made bad relationship decisions over and over again, it's now too late for them to have the family they always wanted, and they're probably angry no one over told them the best approach to securing a life partner. (I'm doing my part to rectify that HERE.
Being in love and being loving are two very different things. For me, they were always one and the same. If I was in love, I was actively loving. (Hell, even when I wasn't that in love, I was actively loving.) But I haven't always received that in return. I've had boyfriends tell me they love me / they're in love with me, but not treat me in a loving manner. At the end of the day, these kinds of partners are completely useless. The relationship will never lead to happiness if someone's unwilling or unable to back up their words with actions. And it doesn't matter why. The point is it's not happening. I wish I'd walked away sooner. I think almost every woman (and many men) have had to learn this the hard way.
The unsurprising limited success of the shows' relationships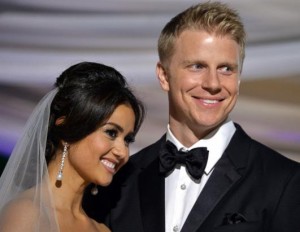 Not surprisingly, after over 20 seasons of The Bachelor in the US, only one couple has married (the best Bachelor, Sean Lowe, and Bachelor couple, Sean Lowe and Catherine Giudici, ever, in my opinion!) and, so far, have one child. Another Bachelor, Jason Mesnick, realised he made a mistake and ended up marrying the runner-up. They're still married, and have two kids. The Bachelorette has been a little more successful, leading to 3 marriages (and a few kids) out of over 11 seasons. And guys and gals who have met through the show ('Bachelor Nation', as they call it) have married.
The Bachelor and The Bachelorette in Australia have, so far, been surprisingly successful. Perhaps that's because it's been a little more down-to-earth. Bachelor No. 1 is now engaged to the woman he chose – after a few years of dating. Bachelor No. 2 was with the second runner up (long story!) for many years. Bachelor No. 3 is now engaged to the woman he chose after about a year of dating. Bachelorette No. 1 was all loved up with her chosen man for over a year but, sadly, they're no longer together. Bachelorette No. 2 is still happily coupled up with her chosen man after over a year. And it looks like the success of the Aussie versions of The Bachelor and The Bachelorette are set to continue. As an Australian, I can't help but feel a sense of pride. No premature engagements!
Finding and maintaining a loving relationship is a skill you can learn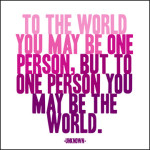 There are few things human beings want more than one special person with whom to share their life and, in most cases, have a family. So, why are we so crap at knowing how to achieve this monumental goal?
I have no idea. But I do know someone who can help you. Well, aside from ME, of course, check out my favourite dating guru, Evan Marc Katz.
Did you enjoy this article about why watching The Bachelor is bad for you (even though it's fun)?
If so, there's more where that came from! Give me your BEST email address and I'll give you my BEST dating and relationship advice, starting with an exclusive bundle of goodies…