Are you ready to find love online? Then you're in the exact right place…
Hello and welcome! I'm so glad you're here. First up, if you're on a computer (as opposed to a mobile device), this video probably looks ENORMOUS! No one's head should be that big – especially not mine! I recommend minimizing the screen to watch the video. It's less than 3 minutes and totally worth it!
Single and over it? I hear ya!
Are you happy being single?
This is a trick question because of course you are, right? I mean, admitting otherwise means you're weak or desperate, doesn't it?
Insisting you're happy being single isn't just what you have to tell your family and friends – it's also what you have to tell yourself. But if we were all so happy being single, we wouldn't crave a long-term relationship or marriage so badly, would we?
Wanting someone to share your life with doesn't make you weak or desperate. It makes you human.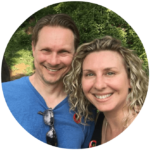 I'll be completely honest with you…
While I was as happy as I could have been being single, I'm significantly happier now that I'm with David. Of course, David isn't just anyone. It took 25 years of dating (from 13 to 38) for me to find him. He's not perfect, but he's perfect for me. So, would I be just as happy being single? Heck no! My relationship is the best thing that's ever happened to me. Now, I want that for you!
Isn't it great that I've been miserable!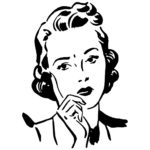 As an online dating profile writer and dating coach, I have a superpower…
And it's not my passion for dating & relationships, my commitment to my clients, or my written and verbal communication skills.
It's my empathy.
There are very few things you could experience on your dating journey that I haven't experienced myself.
💔 I've been to countless weddings, parties and family gatherings alone.
💔 I've spent numerous weekends, summers and overseas trips in my own company.
💔 I've been ignored, stood up, lied to, rejected and generally let down.
💔 I've felt disappointed, frustrated, angry, bitter and heartbroken.
💔 I've been inundated with interest from men in my 20s only to have it slowly but surely dry up in my 30s – just as I was becoming the best version of myself.
💔 I've had men drop off at every stage of the dating and relationship game – on the dating site, during text exchanges, after a phone call, after the first date, after a few promising dates, after becoming exclusive, after months of being my boyfriend, and even after discussing marriage and kids.
💔 I've cried floods of tears, binged pints of ice cream, and stalked my exes online (often all at the same time) in the aftermath of a breakup.
💔 I've absorbed copious amounts of dating and relationship information trying to learn from my mistakes.
💔 I've spent hours sitting around wondering what the heck is wrong with me.
Well, guess what… I made it through all of that. And now, I'm in the relationship of my dreams.
So, yes. It's great that I've been miserable. Because if I hadn't, I wouldn't be able to help you in such a profound, meaningful and life-changing way.
Why I give my best dating advice away for free

There's a reason I give my absolute best dating and relationship advice away for free.
Actually, there are two. And they are:
1. To prove to you that I know my stuff, and
2. Because it's only information – it's not transformation
Let me explain.
I bet you can relate to this… You've read all the books, you've watched all the videos, you've listened to all the podcasts and you're still single, right? That's because no amount of information can replace someone actually guiding you on your journey to love. Chances are you need to make a few fundamental shifts in your approach to dating and relationships. But you'll probably struggle to make them alone. That's where I come in.
Goodbye, information. Hello, transformation!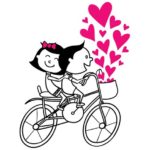 Do you remember learning how to ride a bicycle?
I remember it like it was yesterday. My dad bought me this adorable pink bike for my birthday – the one I saw in the toy store window and said I wanted. It even had a cute basket on the front for my teddy bear. Dad sat me down, gave me a book called How to Ride a Bicycle and said, 'Here you go, darling. Read this book. Then go figure it out for yourself'…
Ha ha. Gotcha!
Of course he didn't. He put training wheels on my bike and supervised me as a rode around. When I became proficient at that, he took the training wheels off, held onto the seat and ran along beside me as I peddled. And when he felt I was able to balance on two wheels by myself, he let go. Had he given me the instructions and left me to put it into practice alone, I may never have learned how to ride a bike. (Thanks, Dad.)
This is the difference between information and transformation. Information can only get you so far. Transformation is when someone assists you on your journey until the skills required for success become second nature. Transformation is how you achieve real, lasting results.
If you want to experience a profile-to-partner transformation where you start with a professionally written dating profile and finish with a life partner, you've come to the right place!
Now that you understand the difference between information and transformation, here's how we can work together…
You don't need model good looks to have an unfair advantage in online dating

It's true…
When it comes to online dating, physically attractive people have an unfair advantage.
But just because singles are drawn to pretty pictures doesn't mean they're not drawn to witty words. If you're not a wordsmith (and most people aren't), here's your chance to level the playing field…
In the unlikely event you're a professional writer (like me) and have your online dating profile well and truly sorted (and it's totally cool if you do – we can move straight to the coaching), I always start by writing your online dating profile.
But I highly recommend a month of dating coaching in addition to your profile. If you find that beneficial, you can purchase another month. And so on. I'm here to support you for as long as you feel you need me. Finding love online is an extremely reasonable and achievable goal, but it doesn't always come quickly or easily.
So, without further ado, let's discuss how I can help you with your online dating experience so you can get offline and into the relationship of your dreams as quickly and smoothly as possible.
Every online dater deserves a well-written profile. Not every online dater is wise enough to invest in one.
Special bonus for Australians and Canadians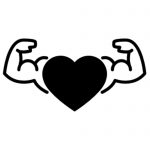 As you'll discover in a moment, I charge in US dollars. But I'm aware of how brutal the exchange rate is for Australians and Canadians at the moment.
So, I wanted to offer a special bonus for my Aussies and Canucks: One free 1-hour coaching call with any purchase.
Sound good? Great! Let me tell you exactly how I can help you master online dating and find the love of your life!
Swoon-Worthy Dating Profile –> US $297
What do you get?
❤ 30-minute phone chat with me so I can understand where you're at with dating
❤ 1 professionally written online dating profile based on the site of your choice
❤ Help with picture selection to make sure you're looking your absolute finest
❤ Critique of your live profile to ensure you have it set up for max effectiveness
How does it work?
❤ You make your purchase, I email you within 24 hours to set up a time to chat
❤ You complete a questionnaire via email so I have all the info for your profile
❤ I email you the first draft of your profile (you have two rounds of revisions)
❤ We select your pics, you upload your profile, I give you my final helpful tips
What results can you expect?
❤ An increase in profile views, interest and contact from higher quality members
❤ To feel confident you're presenting yourself in the most attractive way possible
❤ A more enjoyable online dating experience due to the increased interest in you
❤ Hopefully, to find the loving life partner, husband or wife of your dreams, dammit!
Life-Changing Dating Coaching –> US $750 (1 month)
What do you get?
❤ 4 weekly 1-hour coaching calls to guide you on your online dating journey
❤ Real-time coaching via text – prompt answers to time-sensitive dating questions
❤ An accountability buddy, cheerleader and online dating guru all wrapped in one
How does it work?
❤ You make your purchase, I email you within 24 hours to set up a time to chat
❤ We go for it – weekly coaching calls + real-time coaching via text for 1 month
❤ No lock-in contracts – coaching can be purchased on a month-to-month basis
What results can you expect?
❤ A sense of mastery over online dating and, hence a more enjoyable experience
❤ A much smoother and speedier path to finding love online than going it alone
❤ Maximum chance of getting offline ASAP and into a dream relationship or marriage
Full Package: Dating Profile + Dating Coaching –> US $997 (save US $50)
What do you get?
How does it work?
What results can you expect?
❤ All of the above (obviously), you gorgeous, motivated, big-hearted love bug!
So, are you in, or what?
❤ Swoon-Worthy Dating Profile
If you're like, 'I just want to start with a swoon-worthy dating profile, Elly', CLICK HERE
❤ Life-Changing Dating Coaching
If you're like, 'I've got the profile sorted but I could use some life-changing dating coaching, Elly', CLICK HERE
❤ Full Package: Dating Profile + Dating Coaching
If you're like, 'I'm single and over it, Elly – I want to invest in both a dating profile and dating coaching', CLICK HERE
Click-a-dee-doo-dah, click-a-dee-ay
My, oh my, what a wonderful day
Plenty of lovin' headed your way…
Oh, you haven't clicked yet?
Still not sure? Need more info?
No worries. Scroll down for:
❤ Testimonials from loved-up couples I've helped
❤ FAQ (frequently asked questions) about my services
❤ A chance to email me with a question or for a chat
Testimonials from loved-up clients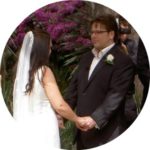 "If it wasn't for Elly's online dating expertise, I wouldn't have met my wife. And I met her within two weeks of uploading my new profile! We've now been together since 2006, and have three sons. 'Thank you, Elly' doesn't even begin to cover it." – Mike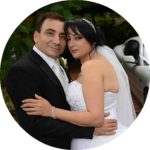 "I was heartbroken when I got divorced, and never thought I'd find love again. I experimented with online dating but, after almost 20 years of marriage, I really struggled with it. Then Elly wrote my dating profile and helped me feel confident using the dating site. I met my new love within a couple of months and we married quickly because we wanted to start a family. Thank you, Elly, for your awesome writing and generous support." – Em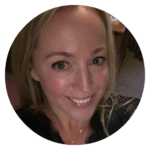 "I have a Master's degree and a successful career in the corporate world. But I simply couldn't write an effective dating profile. Elly has a knack for capturing your essence in words. She helped guide me through the online dating process, including how to search, how to reach out to members and how to reply to contact. I loved our weekly coaching calls, and found the real-time coaching, where I could message her with time-sensitive questions and receive a prompt reply, particularly helpful. Within a month, I had a wonderful new boyfriend. We're taking it slow, but I'm looking forward to seeing where it goes. Thanks, Elly!" – Eliza
FAQ – your probing questions answered
❤ What makes you qualified as an online dating profile writer and dating coach?
I cover this in great detail on my About page.
❤ Why would I pay someone to write my online dating profile when I can write it myself?
Because unless you're a professional copywriter, you're probably not as skilled at persuasive writing as I am. Many of my clients are highly educated professionals, but they simply don't know how to sell themselves online as a romantic prospect. I do! Why blend into the crowd when you can make a small investment, stand out, and potentially attract the love of your life? Seems like a no-brainer to me.
❤ Won't my profile sound inauthentic if you write it?
Definitely not. Because when you complete your comprehensive questionnaire, I pay close attention to your answers and craft a profile that best reflects YOU. I also try to pull direct quotes out of your questionnaire so it's literally your voice.
I'm extremely mindful of writing a profile that will attract your ideal partner – not a literary masterpiece that would give Shakespeare a run for his money. Those kinds of profiles are at risk of having the opposite effect. They could intimidate and repel someone who might be perfect for you. Or they could impress and attract someone who's expecting a completely different person once they start communicating with you directly.
My background is in advertising. This is an ad. I'm not writing it to show how clever I am at writing. I'm writing it to help you find love online.
❤ Do you work with both women and men?
Absolutely! But I find it's mostly women who are proactive enough to work with an online dating profile writer and dating coach to maximize their chances of finding love. That's a shame because men need just as much (if not more) assistance than women. C'mon, fellas. If you're reading this, swallow your pride and reach out. Don't worry – it'll be our little secret.
❤ Isn't online dating over and it's all about dating apps now?
Not at all. While dating apps have their place, they're more likely to facilitate a hookup than a relationship.
Online dating offers much more information about each romantic prospect, requires more work than simply swiping left or right based on looks, and is more effective for those looking for love.
While a dating app could be another string to your bow, I wouldn't put all your eggs in the dating app basket. If you're serious about finding a life partner, I believe you should be on at least one quality online dating site.
❤ If you're Australian, why are most of your clients American?
I love Americans! I've lived and dated in the US. And prior to David, my last two boyfriends were American men I met online in New York City. I've also made some lifelong American guy pals thanks to online dating. And half my female friends are American.
❤ What if I still don't find love online? Can a get a refund?
Unfortunately, no. That'd be like asking for a refund on your gym membership if you didn't lose weight. Your online dating success is your responsibility. It's a combination of attitude, persistence and, let's face it, a stroke of luck.
I'm going to give it my all to help you find love online. If you do the same, I believe it won't be a matter of 'if' you meet that special someone, but 'when'.
Get in touch… if you feel you need to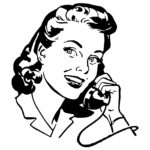 But enough about me. Let's talk about you!
If you're interested in working with me but would like to have some direct contact first, that's totally cool. We can swap a few emails or hop on the phone for a brief chat.
To get the ball rolling, please visit my Let's Chat page to find out how to reach me.
Don't get in touch… if you're ready to go for it!
Okay, so you have a little more info now and you're sold. Awesome! Let's get you on the path to a loving relationship or marriage, shall we!
❤ Swoon-Worthy Dating Profile
If you're like, 'I just want to start with a swoon-worthy dating profile, Elly', CLICK HERE
❤ Life-Changing Dating Coaching
If you're like, 'I've got the profile sorted but I could use some life-changing dating coaching, Elly', CLICK HERE
❤ Full Package: Dating Profile + Dating Coaching
If you're like, 'I'm single and over it, Elly – I want to invest in both a dating profile and dating coaching', CLICK HERE
Don't forget the special bonus for Australians and Canadians. I charge in US dollars and, due to the hideous exchange rate at the moment, Aussies and Canucks who work with me will enjoy a free 1-hour coaching call with any purchase. Happy days!
The final word – a glimpse into my heart and mind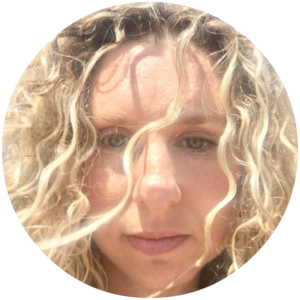 Sound good? Great! Let me tell you exactly how I can help you master online dating and find the love of your life!
It's difficult to express how much this work means to me. When you know you have the ability to make such a pivotal difference in people's lives by helping them find a loving partner (and maybe even get married and/or have children), it's all you want to spend your time doing. Any other type of business or employment feels meaningless by comparison.
My professional background is as a copywriter. And I'm good at it, too! (If I do say so myself.) If I stuck to the advertising industry and spent my career writing print, outdoor, radio, TV and online campaigns for the likes of cars, alcohol, junk food and banks, I'd be making a lot more money than writing dating profiles and providing dating coaching services.
But I've never been motivated by money. (That might sound virtuous, it hasn't always been a good thing.) Obviously, I need money to live. But once I have my expenses covered, money is the last thing on my mind. I'm not interested in fancy homes, flashy cars, designer clothes, expensive jewelry or luxury travel. I'm interested in David, our fur-babies, our family and friends, a bit of travel (especially to visit my American friends in the US), TV (I'll admit it – I love TV!) and coffee. I buy one gourmet coffee per day. It's probably my only slightly pricey indulgence.
Other than that, all I think about is you – my clients and potential clients. Firstly, how can I let you know I exist and that my services are available to you? Secondly, how can I demonstrate my expertise and convince you I'm able to change your life? And finally, how can I provide you with the best possible service within an affordable price range that's fair to both of us?
These are the things that go through my head on a near-constant basis. If you were a mind-reader, I can guarantee you wouldn't catch me thinking about Manolo Blahniks or Hilton Hotels. You'd catch me thinking about how I can help you master online dating and find the love of your life!