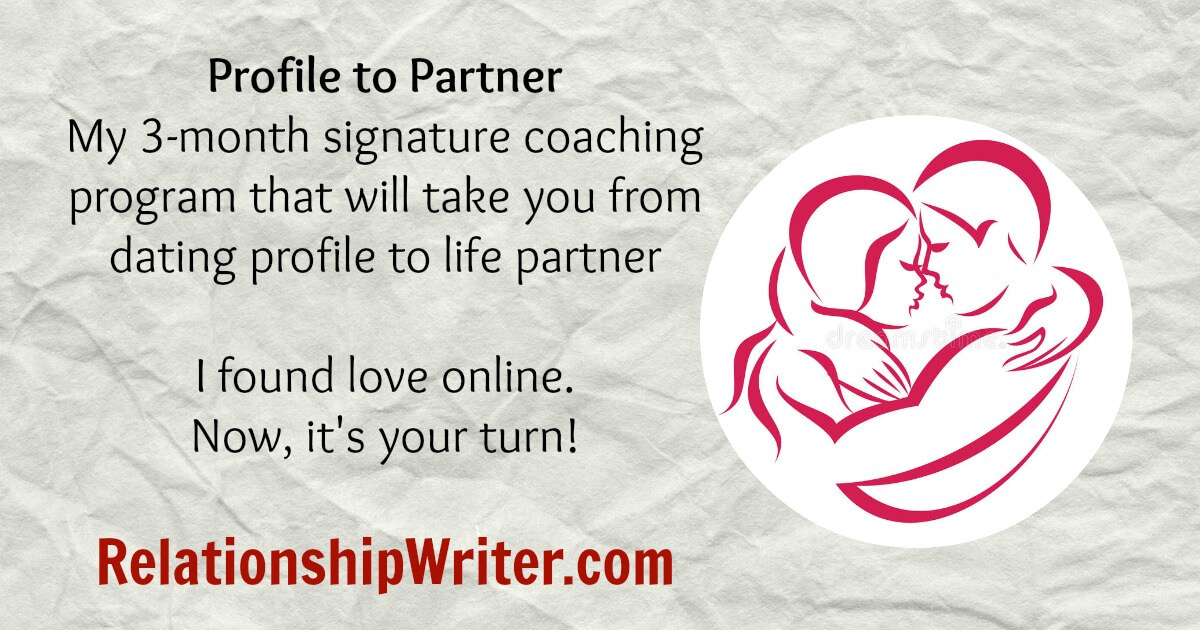 Single and over it? I hear ya.
Are you happy being single?
This is a trick question because of course you are, right? I mean, admitting otherwise means you're weak or desperate, doesn't it?
Insisting you're happy being single is not only what you have to tell your family and friends – it's also what you have to tell yourself. But if we were all so happy being single, we wouldn't crave a long-term relationship or marriage so badly.
Wanting someone to share your life with doesn't make you weak or desperate. It makes you human.
I'll be completely honest with you: While I was as happy as I could have been being single, I'm significantly happier now that I'm with David. Of course, David isn't just anyone. It took 25 years of dating (from 13 to 38) for me to find him. He's not perfect, but he's perfect for me.
So, would I be just as happy being single? Heck no! My relationship is the best thing that's ever happened to me. Now, I want that for you!
Isn't it great that I've been miserable
As a dating coach, I have a superpower. And it's not my passion for dating and relationships, my commitment to my clients, or my written and verbal communication skills. It's my empathy.
There are very few things you could experience on your dating journey that I haven't experienced myself.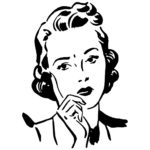 I've been to countless weddings, parties and family gatherings alone. I've spent numerous weekends, summers and overseas trips in my own company. I've been ignored, stood up, lied to, rejected and generally let down. I've felt disappointed, frustrated, angry, bitter and heartbroken. I've been inundated with interest from men in my 20s only to have it slowly but surely dry up in my 30s – just as I was becoming the best version of myself. I've had men drop off at every stage of the dating and relationship game – on the dating site, during text exchanges, after a phone call, after the first date, after a few promising dates, after becoming exclusive, after months of being my boyfriend, and even after discussing marriage and kids. I've cried floods of tears, binged pints of ice cream, and stalked my exes online (often all at the same time) in the aftermath of a breakup. I've absorbed copious amounts of dating and relationship information trying to learn from my mistakes. And I've spent hours sitting around wondering what the heck is wrong with me.
Well, guess what… I made it through all of that. And now, I'm in the relationship of my dreams.
So, actually, yes. It's great that I've been miserable. Because if I hadn't, I wouldn't be able to help you in such a profound, meaningful, life-changing way.
Goodbye, information. Hello, transformation!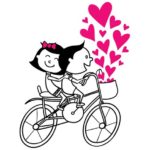 Do you remember learning how to ride a bicycle?
I remember it like it was yesterday. My dad bought me this adorable pink bike for my birthday – the one I saw in the toy store window and said I wanted. It even had a cute basket on the front for my teddy bear. Dad sat me down, gave me a book called How to Ride a Bike and said, 'Here you go, darling. Read this book. Then go figure it out for yourself'…
Ha ha. Gotcha!
Of course he didn't. He put training wheels on my bike and supervised me as a rode around. When I became proficient at that, he took the training wheels off, held onto the seat and ran along beside me as I peddled. And when he felt I was able to balance on two wheels by myself, he let go. Had he given me the instructions and left me to put it into practice alone, I may never have learned how to ride a bike. (Thanks, Dad.)
This is the difference between information and transformation. Information can only get you so far. Transformation is when someone assists you on your journey until the skills required for success become second nature. Transformation is how you achieve real, lasting results.
The information I provide in my FREE 14-day email series is gold (if I do say so myself). It's my absolute best dating advice. But that's why I give it away for free – it's only information. Not transformation. If you want transformation, let's work together!
Profile to Partner online dating coaching

Profile to Partner is my signature coaching program based on my FREE 14-day email series, Profile to Partner: The 'hallelujah' 14-step system to finding love online before you marry your cat! And I can't wait to tell you about it.
But first, let me make it clear what coaching is. I'll start by explaining what coaching isn't: It isn't therapy. In fact, I'd highly recommend therapy along with coaching for maximum results. Therapy helps people address underlying psychological problems. Coaching helps people achieve specific results.
As a dating coach who specialises in online dating, my goal is to set you up with a highly effective online dating profile and then give you the guidance you need to connect with romantic prospects online, take that connection offline, and eventually end up in a loving long-term relationship or marriage.
Here's what Profile to Partner coaching includes:

1. Dating Profile: A professionally written dating profile based on the site of your choice and help setting it up, including picture selection
2. Coaching Calls: 12 weeks of weekly 30-minute coaching calls with recordings or summaries emailed to you for future reference
3. Real-Time Coaching: Prompt answers to time-sensitive questions via email or text message whenever you need professional guidance
Save yourself months, years and maybe even decades of fluffing around trying to figure this out for yourself. I've done the work for you. This is your life. If you want someone to share it with, make finding love a priority.
Your investment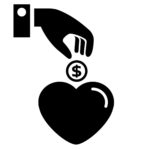 I'll be honest: This isn't cheap. Having said that, it's a fraction of the cost of what most dating coaches charge. I've found a price point I feel is fair for both of us. It's fair for me with regard to my time and expertise. And it's fair for you with regard to value and affordability. Without disclosing the amount (that's something we can discuss over the phone – more about that in a moment), it's around the price of a week's holiday (including airfare, accommodation, sightseeing and eating out). If you're working full-time, it shouldn't be a problem. If it's a choice between the two, why not skip the holiday this year (have a stay-cation instead) and invest in your long-term happiness so that next year, you're taking that holiday with your new love!
It's important I work with clients who are willing to invest in their love lives and are committed to implementing the lessons. The result? Hopefully, a life partner! If not while we're working together then in the near future.
The goal is to arm you with a new mindset and skillset that will change the course of your dating and relationship trajectory.
Testimonials from loved-up clients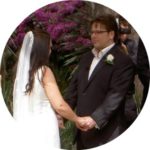 "If it wasn't for Elly's online dating expertise, I wouldn't have met my wife. And I met her within two weeks of uploading my new profile! We've now been together since 2006, and have three sons. 'Thank you, Elly' doesn't even begin to cover it." – Mike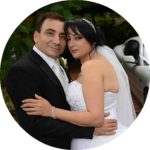 "I was heartbroken when I got divorced, and never thought I'd find love again. I experimented with online dating but, after almost 20 years of marriage, I really struggled with it. Then Elly wrote my dating profile and helped me feel confident using the dating site. I met my new love within a couple of months and we married quickly because we wanted to start a family. Thank you, Elly, for your awesome writing and generous support." – Em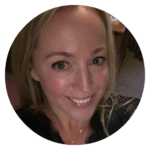 "I have a Master's degree and a successful career in the corporate world. But I simply couldn't write an effective dating profile. Elly has a knack for capturing your essence in words. She helped guide me through the online dating process, including how to search, how to reach out to members and how to reply to contact. I loved our weekly coaching calls, and found the real-time coaching, where I could message her with time-sensitive questions and receive a prompt reply, particularly helpful. Within a month, I had a wonderful new boyfriend. We're taking it slow, but I'm looking forward to seeing where it goes. Thanks, Elly!" – Eliza
FAQ – your probing questions answered
❤ What makes you qualified as an online dating coach?
I cover this in great detail on my About page.
❤ Why would I pay someone to write my online dating profile when I can write it myself?
Because unless you're a professional copywriter, you're probably not as skilled at persuasive writing as I am. Many of my clients are highly educated professionals, but they simply don't know how to sell themselves online as a romantic prospect. I do!
❤ Won't my profile sound inauthentic if you write it?
Definitely not. Because when you complete your comprehensive questionnaire, I pay close attention to your answers and craft a profile that best reflects YOU. I also try to pull direct quotes out of your questionnaire so it's literally your voice. I'm extremely mindful of writing a profile that will attract your ideal partner – not a literary masterpiece that would give Shakespeare a run for his money. Those kinds of profiles are at risk of having the opposite effect. They could intimidate and repel someone who might be perfect for you. Or they could impress and attract someone who's expecting a completely different person once they start communicating with you directly. My background is in advertising. This is an ad. I'm not writing it to show how clever I am at writing. I'm writing it to help you find love online.
❤ Do you work with both women and men?
Absolutely! But I find it's mostly women who are proactive enough to work with a dating coach to maximize their chances of finding love. That's a shame because men need just as much (if not more) assistance than women. C'mon, fellas. If you're reading this, swallow your pride and reach out. Don't worry – it'll be our little secret.
❤ Isn't online dating over and it's all about dating apps now?
Not at all. While dating apps have their place, they're more likely to facilitate a hookup than a relationship. Online dating offers much more information about each romantic prospect, requires more work than simply swiping left or right based on looks, and is more effective for those looking for love. While a dating app could be another string to your bow, I wouldn't put all your eggs in the dating app basket. If you're serious about finding a life partner, I believe you should be on at least one quality online dating site.
❤ If you're Australian, why are most of your clients American?
I love Americans! I've lived and dated in the US. And prior to David, my last two boyfriends were American men I met online in New York City. I've also made some lifelong American guy pals thanks to online dating. And half my female friends are American.
❤ What if I still don't find love online? Can a get a refund?
Unfortunately, no. That'd be like asking for a refund on your gym membership if you didn't lose weight. Your online dating success is your responsibility. It's a combination of attitude, persistence and, let's face it, a stroke of luck.
I'm going to give it my absolute all to help you find love online. If you too give it your absolute all, I truly believe it won't be a matter of 'if' you find a loving life partner, but 'when'.
Book a call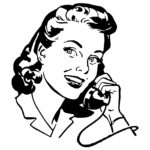 But enough about me. Let's talk about you!
Let's end this one-way conversation right now. If you're interested in working with me, it all starts with a phone call. Actually, it starts with you emailing me. (Yay!) Then you can expect a reply from me within 24 hours to set up a 30-minute phone call.
This will be good practice for you. Step 10 of Profile to Partner (my 'hallelujah' 14-step system to finding love online before you marry your cat!) is 'How to move from a phone call to a first date'.
The purpose of our phone call is to figure out whether or not we'd like to work together. You tell me where you're at in your love life (I'm looking forward to hearing about it!) and I tell you how I can help you.
There's absolutely no obligation to enter a 'coach and client' relationship. If we're a match, great! If not, no worries. I'm sure we'll both still be glad we took 30 minutes out of our day to connect.
Keen to chat? Let's do this! Email me at elly@ellyklein.com or complete the contact form below. Please note: If you choose the contact form, enter your email address with the utmost care. Even the slightest inaccuracy will make it impossible for me to reply to you.
Contact form