" I've been dating since I was 15. I'm exhausted. Where IS he? "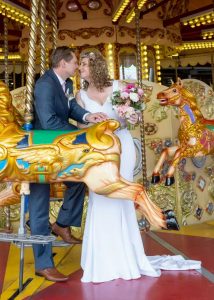 This famous line, which Charlotte lamented to Carrie, Miranda and Samantha in the ground-breaking TV show, Sex and the City, was MY LIFE before I finally met my husband, David, online at the age of 38. (Married at 42.)
But David didn't just come along, see me across a crowded room or sweep me off my feet. Having him as my loving husband is the result of some highly effective dating and relationship skills. How did I get so good at this dating and relationship thing? Trial and error. (Mostly error.)
After absorbing copious amounts of dating advice via books, articles, podcasts, videos, dating coaching and a little counselling, I ended up making a few key changes to my approach to dating that I believe led to my success.
For instance…
–> I stopped letting the sites, apps and losers run the show and started taking control of the process.
–> I stopped thinking so much with my heart and started thinking a little more with my head.
–> I turned skepticism and defensiveness into warmth and empathy no matter how many times I'd been hurt.
Eventually, the pieces of the puzzle came together. I met David and thought we could be a match. Ten years prior, I probably wouldn't have even given him a chance due to my misguided idea of 'Mr Right'. Now, I can't imagine being happier with anyone else!
My mission: To help women find their Mr Right as quickly and smoothly as possible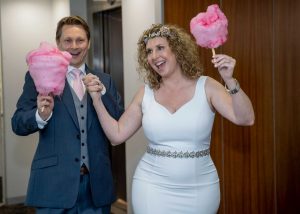 It didn't feel right to just sail off into the sunset with David and let all the valuable lessons I learned go to waste. My treasure trove of life-changing pearls of wisdom needed to be shared.
So, I became a professional dating mentor and launched Your Dating Bestie – your best friend for all things dating. It's a fun, effective and (best of all) affordable membership community with a step-by-step system for finding your Mr Right and the support you need to implement it. Why go it alone when you can have a much quicker and smoother journey to love with my help and make some wonderful friends along the way!
It all starts with my enlightening FREE REPORT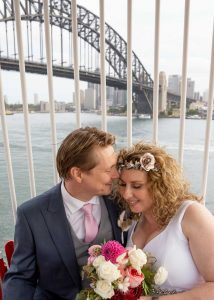 If you're interested in joining the Your Dating Bestie community, start by grabbing my FREE REPORT – Why You're Still Single: 7 reasons you're not happily married or in a loving relationship with your Mr Right (yet).
Here's what you'll learn in this enlightening free report:
❤ A brief introduction: Who I am, what I do, and why I can totally relate to your struggles
❤ 7 reasons you're not happily married or in a loving relationship with your Mr Right (yet)
❤ The one and only thing you need to find love (and it's not beauty or magical powers)
❤ My affordable, risk-free, no-brainer offer for women who truly want to find their Mr Right
❤ Why you need a best friend for all things dating and 6 reasons I'm the one you want
Being single has its advantages. But it's natural to want someone special to share your life with. If this is your dream, don't give up on it! Enter your name and BEST email address below to grab my free report. And expect to have at least one major breakthrough – like, an Oprah 'aha moment'.