1 comment.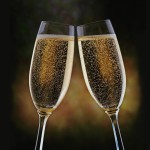 Break out the bubbly – I now have five websites. How about you?
I never thought I'd have more than one website, so it's a little like having one child and then giving birth to quads – and almost as painful, considering I designed these babies myself and I have no design or technical skills whatsoever. (I'm a writer, dammit!) While ellyklein.com will always be my online home, I'm now the proud owner of four new websites – and I think you're going to love them! Here they are in a nutshell:
Elly Klein – Your funny, cheeky and fearlessly honest wordsmith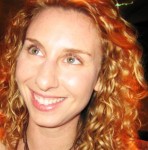 ellyklein.com: My personal website, it's where you can read my blog, buy my book/s (yes, I intend to have more than one), see where I've been featured and published in the media and peruse my resume and various writing services. Here, I'll always write in my signature style – funny, cheeky and fearlessly honest. Become an email subscriber (over there –>) and you'll receive the funniest, cheekiest and most fearlessly honest piece I've ever written. Warning: It's racy! Definitely R-rated.
Online Dating Profile Writer – Helping you find love online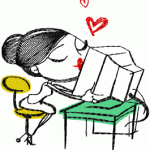 onlinedatingprofilewriter.com: Single? Need a swoon-worthy online dating profile? You've come to the right place. With my writing expertise (I'm an advertising copywriter by trade and the author of a humorous relationship advice book, which has turned me into somewhat of a dating expert in the media) and empathy for the online dating process, I can help you find love online with a well-written profile that captures your best self. Just head to the website to find out more and read my cheeky but helpful article: 7 Reasons Why Your Online Dating Profile Sucks (And What You Can Do About It).
Unique Love Story – Your professionally written love story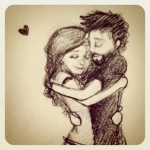 uniquelovestory.com: Getting married? Have an anniversary coming up? Need a special gift for a gorgeous couple? Unique Love Story offers professionally written love stories for weddings, anniversaries or precious family keepsakes. When you're caught up in the mind-boggling details of planning a wedding, it can be easy to lose sight of what's important – the love and commitment you're celebrating. Having your love story professionally written is a beautiful way to anchor all the festivities and, if you choose to share it with your guests, get everyone emotionally invested in your union. It adds depth and meaning to your wedding, and is something you can keep forever and hand down to your children. Please visit the website to find out more and read some heart-warming love stories.
Off-Site Property Copywriting – Rocking the real estate world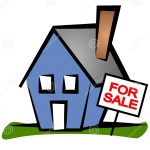 propertycopywriter.com: Are you a real estate professional? You might be interested to know I've been a property copywriter for over 10 years. I honed my skills in the prestigious Sydney real estate market. Now, I work off-site only, writing slick property descriptions for residential listings in Sydney, throughout Australia and all over the world. All I need to craft engaging copy my clients love is the address, photos, floor plan and a few key selling features. I can turn copy around in as little as 1 – 2 hours, as long as I know the materials are coming. But the best part? The price! Around half what an on-site copywriter charges. For the secret to real estate ads that sell, as well as further info about my services, come on over to the website.
Fair Dinkum New Yorker – Your up-to-the-minute guide to NYC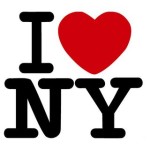 fairdinkumnewyorker.com: Living in or visiting New York? You'll never be stuck for things to see, do, eat or drink if you follow my Big Apple blog. Unless you're Australian, you've probably never heard the expression 'fair dinkum' before. It means 'real / true / genuine' in Aussie slang. The blog is currently on Tumblr, but will be moved to a more functional platform soon.