Tuesday 26 November 2013 -- 2 comments.
Elly is a Four-Letter Word – Column 18 Video Intro: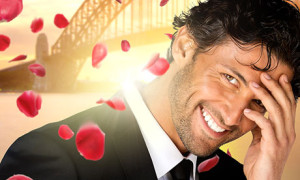 The first ever Australian season of The Bachelor ended last week (made all the more amusing by Rosie Waterland's recaps on Mamamia). After watching the American version of The Bachelor (and The Bachelorette, but we're talking about The Bachelor here) for many years, I must confess I have a love/hate relationship with this reality TV dating show. It's my guilty pleasure.
Yes, the idea of 25 extremely attractive and otherwise sane women competing for the time, attention and affection of one individual man who may or may not be right for them does seem ridiculous. But, as with the proverbial car accident, I just can't look away. I love playing armchair dating coach ('NOOOOOOOOOO, don't tell him you love him!'), seeing who I think the Bachelor has chemistry with and why ('Stop dumbing yourself down – he likes the smart ones!'), and picking a winner (I have a far better track record than I do with the Melbourne Cup). It's fun being a fly on the wall of a blossoming relationship (or relationships, as there's a bit of a polygamy thing going on here). I sometimes relate to the contestants (even the cringe-worthy ones, in a 'Thank goodness those days are gone' kind of way). And I imagine how I might have handled certain situations ('Oh, I wouldn't have been nearly as bitchy / pushy / needy / slutty / nasty / dopey / grumpy… wait, is this The Bachelor or Snow White and the Seven Dwarfs?'). As you can see, I have fun with it.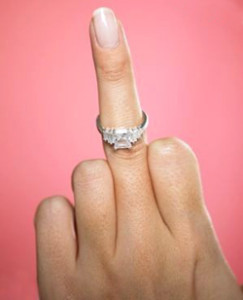 What I hate about The Bachelor, however, is the fact that most seasons end with a marriage proposal. A MARRIAGE PROPOSAL? These people haven't even dated yet! They don't know each other as individuals, they don't know each other as a couple, they don't know each other AT ALL. They have absolutely NO IDEA whether or not they could share their lives with each other. They've spent exactly ZERO TIME in each other's worlds. (Meeting close family and maybe a few friends momentarily doesn't count.) How someone behaves on fancy dates in exotic locations while cameras are rolling is a far cry from how they might behave on a Tuesday night after a rough day at work when there's not a camera in sight. And what about how they treat each other when they're NOT together? Does he call when he says he will? Does she give him space? How do they resolve conflict? This is just the tip of the iceberg of what needs to be taken into consideration before two people agree to spend a lifetime together. Yet, season after season, the Bachelor and his chosen bachelorette get engaged. ENGAGED? SERIOUSLY? ARE THEY MAD?! (Sorry for being so heavy-handed with the Caps Lock, but I'm quite passionate about this. I'll explain why in a minute.)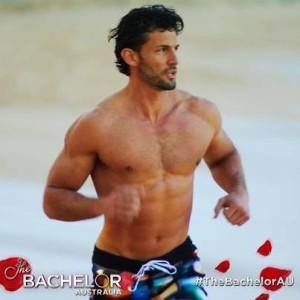 Right up until the last few minutes of the first season of The Bachelor Australia, the show was fairly comparable to the American one. Almost all the women were enamored with the Bachelor, Tim, which I always find surprising. (I don't care how rippling a man's muscles are – and Tim's were VERY rippling – surely all 25 women can't see this one man as their perfect match.) The women often thanked the Bachelor for organizing such an extravagant date. (Um, HE didn't organize it, you bimbo. The producers did.) The locations were wonderfully exotic. The bitchiness was deliciously tacky. And the rose ceremonies were nail-bitingly dramatic. In the end, the Aussie Bachelor sent the brunette home, told the blonde he loved her and pulled out a diamond ring… but, much to my delight, he didn't propose. He gave it to her as a gift (it was designed to go on the middle finger of her right hand) and offered her an exclusive relationship. I found this much more romantic than watching two people who hardly know each other get engaged.
Stereotypically, Australians are very down-to-earth, so I was looking forward to seeing how an Australian might handle this delicate part of the show's format. Sure, not ALL the American seasons of The Bachelor have ended with an engagement, but most have. (Rarely do those couples make it down the aisle, thus rendering the engagement totally meaningless.) In the case of The Bachelor Australia, I think the producers should be very happy. It might not have been a 'fairytale ending', but that depends on your definition of a fairytale. What are the chances of two people coming on a reality TV dating show and genuinely finding love? (I know that's the idea, but I still think it's a long shot.) Not only did the Bachelor tell his chosen woman he loved her (he didn't have to do that), but he got choked up when he said it – aww. She was absolutely glowing, and it couldn't have been more romantic, what with the sun setting over a beach in Thailand and the two of them smooching away. For a couple who are yet to have an off-screen relationship, I think that was a pretty damn good result.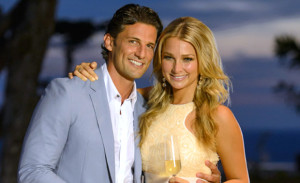 So, why do I care whether or not a couple gets engaged at the end of a lame TV show? Well, because it's not just about them and their two lives. It's about the life of every woman (and man) watching – especially the young, impressionable ones. Fairytale endings, such as the engagement of two people with perfect bodies whose time together has consisted of little more than frolicking on secluded beaches and conversing over champagne and gourmet meals, sends the message that a lasting relationship is based on chemistry, romance and feelings (and looking good in your bathing suit). And that message has the potential to ruin someone's life.
I spent my entire teens and 20s (and, err, early 30s) interpreting a strong 'connection' as love. It took me a long time to figure out that the heady feeling is only one cog in the wheel – compatibility, communication and how he treats me are of equal importance. I made the false assumption that the presence of the heady feeling meant everything else would fall into place. (Ha!) It took reality check after reality check before that notion was well and truly knocked out of me. Now, I finally know what to look for – and I know for sure it can't be found within the confines of The Bachelor format. The idea that the couple that emerges at the end of the show is ready to get engaged is laughable at best – damaging at worst. The irony of 'reality TV' is that it's not reality. The reality only begins when the TV part ends.
Sadly, while The Bachelor contestants continue to accept roses, producers refuse to accept the less-than-rosy truth that what they're doing is flat-out wrong. These newly minted couples should NOT be encouraged to get engaged. They should be encouraged to HAVE A RELATIONSHIP first. Us viewers will still tune in – promise! In fact, we might even have a little more respect for the franchise if this were the case. Nothing wrong with airing a follow-up special if they happen to get engaged, get married or have kids.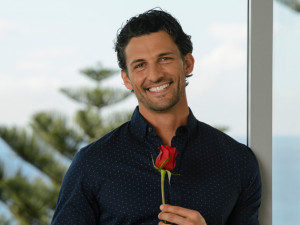 So, Tim, thanks for being such a great first Bachelor of The Bachelor Australia. You did us proud by not bowing to the pressure of getting down on one knee and popping the question with an extravagant engagement ring you didn't pay for yourself or discuss with the woman who has to wear it for the rest of her life. Clearly, you're too fair dinkum for that. Good on ya, mate.
Are you a fan of The Bachelor? How have fairytale endings in pop culture affected YOU?
If you enjoyed this, I'd love it if you left a comment below, engaged with me on social media, subscribed to my email list (it's free, and you get a gift!) or shared it with others. In fact, here's something you can copy & paste into…
Twitter:
F*ck fairytale endings! Why The Bachelor Australia was better than the original: www.ellyklein.com/why-the-bachelor-australia-was-better via @ellyklein
Facebook:
F*ck fairytale endings! Why The Bachelor Australia was better than the original: www.ellyklein.com/why-the-bachelor-australia-was-better via @ellykleinonline