" I've been dating since I was 15. I'm exhausted. Where IS he? "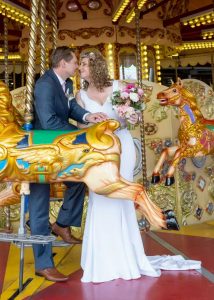 This famous line, which Charlotte lamented to Carrie, Miranda and Samantha in Sex and the City, used to be my life. I was single for over 20 years (give or take a few relationettes and situationships), lived and dated in 3 countries (Australia, Canada and the United States) and did online dating for 11 years across 7 dating sites and apps.
'Where are all the good men?' It's a question I asked myself many times. After swiping through countless dating profiles, it's clear my local area was a barren wasteland of Mr Wrongs. There was Mr No Way, Mr Not a Chance and Mr Get Real (to name a few). And whenever I WAS into a man, he almost always wasn't quite as into me. Humph.
I was determined to figure out what I was doing wrong. So, after absorbing copious amounts of dating advice via books, articles, podcasts and YouTube videos, investing in coaching with a top American dating coach and having a little counselling, I made a few simple yet powerful shifts in my approach to dating. For instance…
❤ I stopped letting the sites, apps and losers run the show and started taking control of the process.
❤ I stopped thinking so much with my heart and started thinking a little more with my head.
❤ I turned skepticism and defensiveness into warmth and empathy no matter how many times I'd been hurt.
In a matter of months, I met my husband, David. And a few years later, we got married. (I was 38 when we met and 42 when we got married.)
My mission: Help women go from 'dating sucks' to dating success ASAP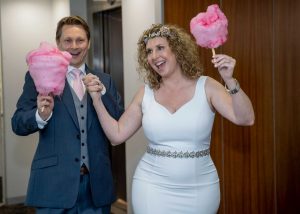 So, then what? Sail off into the sunset and let all the valuable lessons I learned on my journey to love go to waste? Allow other women to struggle, suffer or entertain the idea of giving up the way I did? Heck no!
My mission was clear: To help women go from 'dating sucks' to dating success and find their Mr Right ASAP.
My method was also clear: An online community with a step-by-step system for finding love and the support needed to implement it, including 24/7 access to me and help writing your dating profile. Oh, and a 'no single lady left behind' policy, which means lifetime access for one affordable flat rate. I won't let you fail!
It all starts with my free report, Why You're Still Single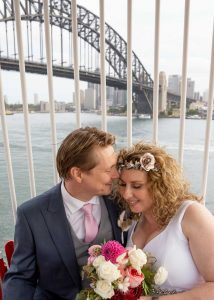 Intrigued? Start here…
Grab my FREE REPORT – Why You're Still Single:
7 reasons a luscious lady like you hasn't found her Mr Right (yet)
Light-bulb moments include:
💡 That there ARE good men out there and where they're hiding (I'll tell you)
💡 The secret to commitment (you'll NEVER ask 'Where is this going?' again)
💡 The one and ONLY thing you need to find love fast (confusion be gone!)
Being single has its advantages. But it's natural to want someone special to share your life with. If this is your dream (as it was mine), don't give up on it. Enter your name and BEST email address below for my enlightening free report. Your journey from 'dating sucks' to dating success starts here…