Let's get in touch
Well, hello there! I assume you clicked to connect? Yay. Let's chat.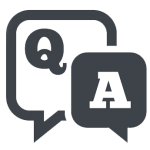 ❤ Want to ask me something about the Your Dating Bestie membership community before you join? Go for it.
❤ Like to have me on your show (TV, radio, podcast) or quote me in your article as a dating expert? I'd be honoured.
❤ Have a dating question for my podcast? Ask away and I'll endeavour to answer it in an episode.
Whatever it may be, I'd love to hear from you!
You can also DM me on social media @yourdatingbestie on Facebook, Instagram and TikTok.
Choose your own email adventure

1. You can email me directly at elly@ellyklein.com, or
2. You can use the contact form below.
BUT… If you use the contact form, please enter your email address carefully and accurately. Otherwise, I won't be able to reply and you'll think I'm ignoring you, which is something I'd never do!
Contact form