Let's get in touch!
Hello and thanks for clicking on this page. I assume you want to connect? Yay!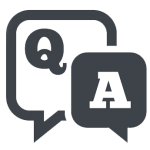 ❤ Is there something you want to ask me about the Your Dating Bestie membership community before you join? Go for it and I'll get back to you ASAP.
❤ Would you like to have me on your show (TV, radio, podcast) or quote me in your article as a dating expert? I'd be honoured! Tell me about it. And CLICK HERE to watch me on Studio 10.
❤ Do you have a dating question for my podcast? Ask away and I'll endeavour to answer it in an episode.
Whatever it may be, I'd love to hear from you.
Choose your own email adventure

1. You can email me directly at elly@ellyklein.com, or
2. You can use the contact form below.
BUT… If you use the contact form, please enter your email address carefully and accurately. Otherwise, I won't be able to reply, you'll think I'm ignoring you and all hell will break loose! Okay, not quite. But it would be very sad for both of us.
Contact form