Hey, did you catch me on TV?
Click here to watch me dish my hottest dating profile tips on Studio 10.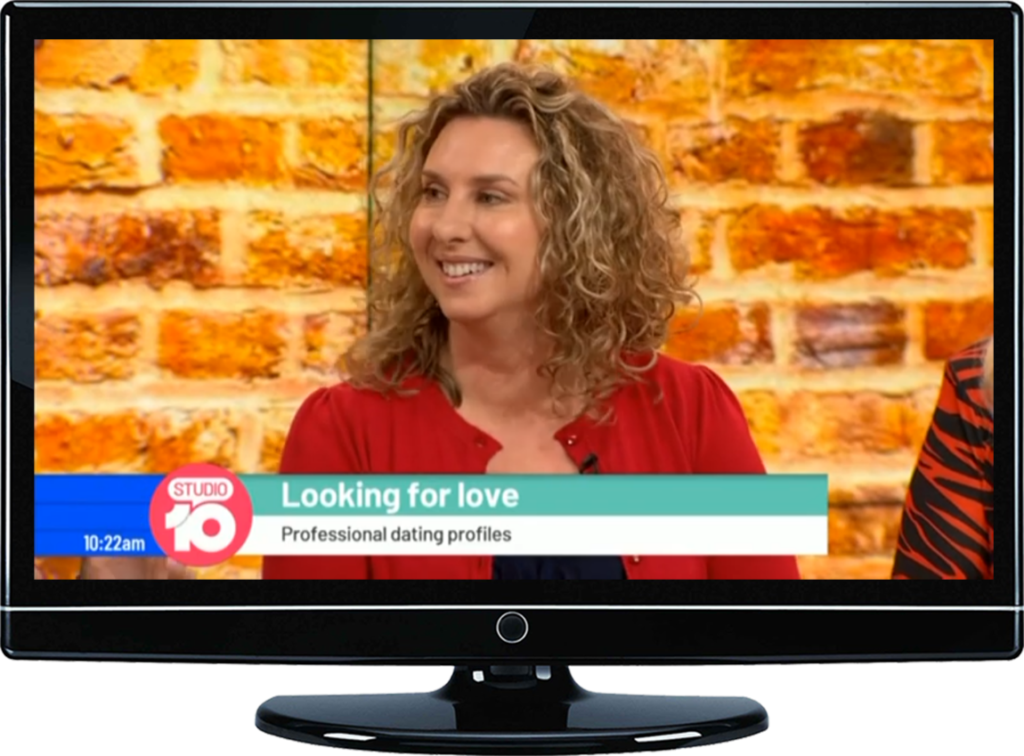 Online dating profile writer and dating coach
Hi, I'm Elly Klein – The Relationship Writer. As a writer and dating coach, I help people find love online, starting with a professionally written dating profile. I'm an award-winning copywriter (that's a person writes ads, in case you didn't know) and I think online dating is the best thing since salted caramel gelato. (Yes, really!)
I stuffed up so you don't have to
I'm my own online dating success story. But it was a long, arduous journey. After experiencing almost every online dating high and low over 11 years, 2 countries (Australia and the US) and 7 dating sites, I finally met my fiance, David, online at age 38. With my unique blend of experience and expertise, I can take you from profile to partner minus the pain.
As coach and client, are we a match?
I work best with smart, fun and easygoing Americans, Canadians and Australians aged 35 – 55 who are looking for a long-term relationship or marriage. I'm a purveyor of love – not hookups. I've lived and dated in the US, Canada and Australia. I currently reside in my hometown of Sydney with David (and Bicky – the purr-baby) but operate in all time zones.
If you only do one thing while you're here…
Become and email subscriber.
I give my absolute best dating advice away for FREE. Join me for my life-changing email series, Profile to Partner: The 'hallelujah' 14-step system to finding love online before you marry your cat! Scroll up or down, enter your BEST email address, and prepare to have your confusion, frustration and disappointment put to rest. (You're welcome!)