The Relationship Writer: Helping you find, maintain and celebrate loving relationships
Why I'm all about you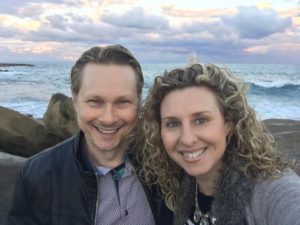 Hi, I'm Elly Klein – The Relationship Writer. (Yep, that's me and my handsome fella in the pic.) You know what excites me more than puppies, cheesecake and boarding a flight to New York combined? Blending my professional writing expertise with my passion for dating and relationships to help people find, maintain and celebrate love. I write dating profiles for singles, love stories for couples (particularly weddings and anniversaries), and resolve urgent dating and relationship dilemmas via email. I'm also the author of the humorous relationship advice book, Men Are Like a Box of Chocolates, and blog about dating and relationships with a mix of personal stories and free advice.
Why I'm The Relationship Writer
♥ Author: I'm the author of the humorous relationship advice book, Men Are Like a Box of Chocolates, which helps lift women's spirits when it comes to men, dating and relationships.
♥ Blogger: I give divulge personal stories and give free advice on my blog in an effort to help people find and maintain loving relationships.
♥ Online Dating Profile Writer & Mentor: I help people find love online with a combination of online dating profile writing and mentoring. My online dating experience spans ten years, two continents (Australia and the USA) and seven dating sites. I'm my own success story, as I'm currently living with my boyfriend who I met online in Sydney. I also met my last to boyfriends online in New York.
♥ Love Story Writer: I help couples add depth and meaning to their wedding or anniversary with a professionally written love story that can be shared with family and friends or kept private and handed down through the generations. It's something new, different and special.
♥ 24/7 Dating and Relationship Mentor: When you need help with your love life and you need it NOW, I provide dating and relationship mentoring via email within 24 hours at an extremely affordable rate. It's the service I wish had been available to me when I was struggling with dating and relationships.
♥ Dating and Relationship Media Darling: I've been widely featured in the media as a dating and relationship expert, including being published, quoted and interviewed by reputable outlets.
♥ Copywriter: I hold a Bachelor of Communication (Advertising & Marketing), topped the auspicious Australasian Writers & Art Directors Association course, AWARD School, and have worked as a copywriter in top advertising agencies writing print, outdoor, radio, TV and new media campaigns for such clients as Virgin and Nestle. I've been freelance for over a decade. Initially, I chose to specialise in property copywriting, and have crafted the copy for literally thousands of residential listings in the prestigious Sydney real estate market. I've also written websites, brochures, email marketing campaigns and more. But my heart and soul is combining my writing expertise with my passion for dating and relationships.
Why I'm an Americanized Australian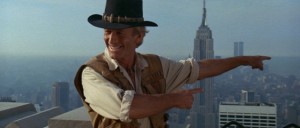 I'm originally from Sydney, Australia, but have lived and worked in Canada (Vancouver, Whitehorse and Whistler) and, more recently, the US (New York). I'm currently based in Sydney with my gorgeous Aussie man. As my last three boyfriends were American, half my friends are American, and most of my clients are American, I'm somewhat of an Americanized Australian. So, don't let the accent or time difference fool you. If you're American (or Canadian), I'm totally on your wavelength.
Why you should start here
I've selected 7 of my best pages and blog posts to help you get a feel for what The Relationship Writer has to offer. Please click depending on your needs and interests…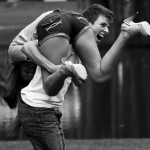 ♥ Are you single and ready to invest some time and energy into finding love? Click here.
♥ Are you in a relationship and would like to discover an exciting new way to add depth and meaning to your wedding or anniversary? Click here.
♥ Are you curious to find out what's one of the best things I've ever done in my entire life? Click here.
♥ Have you been ghosted (a recently coined term that refers to when someone you're dating or in a relationship with disappears on you) and would like to learn how to handle it? Click here. And don't forget to scroll down to the comments section – it has become a bit of a dating and relationship advice forum.
♥ Are you a fan of The Bachelor / The Bachelorette and would like to know why it can literally f*ck up your life (even though it's a lot of fun to watch)? Click here.
♥ Do you have an online dating profile and would like to find out if you're making any (or all) of the top 7 online dating profile mistakes? Click here.
♥ Do you want to know exactly what to look for in a partner? Click here.
This is just the tip of the iceberg. For more, click around the rest of my site. I hope you enjoy it and decide to stick around for more. Speaking of which…
I have some goodies for you
If you're interested in receiving a bundle of goodies including two 'before & after' dating profiles, two fascinating love stories and the super-fun Men Are Like a Box of Chocolates quiz (find out which chocolate your man or ex is), just enter your email address below. As you'll need to confirm your subscription, please enter your most frequently used email address so the email fairies are able to deliver the goodies to your inbox ASAP. Go for it!