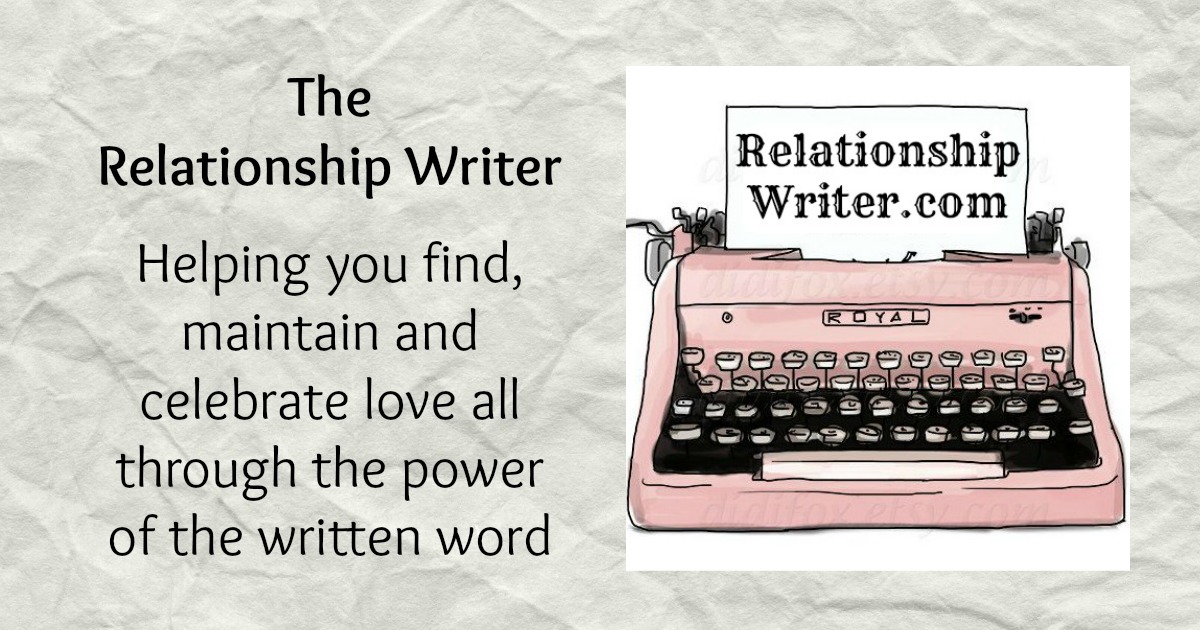 Where Writing and Relationships Make Sweet, Sweet Lurve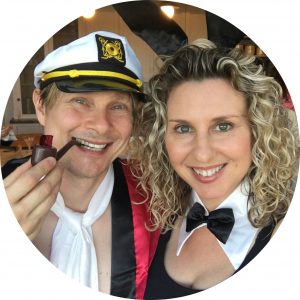 Hi, I'm Elly Klein – The Relationship Writer. You know what excites me more than puppies, cheesecake and boarding a flight to New York combined? Blending my professional writing expertise with my passion for dating and relationships to help people find, maintain and celebrate love. I write dating profiles for singles, love stories for couples (mainly weddings and anniversaries), and solutions to urgent dating and relationship dilemmas via email. I'm also the author of a humorous relationship advice book. And I blog about dating and relationships with a mix of personal stories and no-nonsense advice.
I'm my own online dating success story. After experiencing almost every online dating high and low over 11 years, 2 countries (Australia and the USA) and 7 online dating sites, I finally met my partner, David, at age 38 in Sydney in January 2016. We're currently living together with a view to getting married within the next two years, so stay tuned! You might be interested to know David worked just as hard (if not harder) at online dating before he met me. He went on an online dating rampage in 2015 in an effort to find someone he could spend his life with. Good thing he didn't give up at the end of the calendar year because he only had to wait another 3 weeks until I came along. This picture was taken on New Year's Eve 2017 at a Playboy Mansion party. He was Hef. I was a bunny. As you can see, we have absolutely no fun together…
An Americanized Australian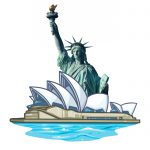 I'm originally from Sydney, Australia, but have lived and worked in Canada (Vancouver, Whitehorse and Whistler) and, more recently, the USA (New York).
I'm currently based in Sydney. But as my last three boyfriends were American, half my friends are American, and most of my clients are American, I'm somewhat of an Americanized Australian. So, don't let the accent or time difference fool you. If you're American or Canadian, I'm totally on your wavelength.
How I Can Help You

There's nothing more fulfilling than blending my professional writing expertise with my passion for dating and relationships to help people find, maintain and celebrate love. It's is my superpower. It's my raison d'etre. It's why I get out of bed in the morning. (Well, that and because I need to pee.)
I offer plenty of free advice on my blog. But if you'd like to work with me one-on-one, here are 5 ways I can help you with your love life. Click on the one that most applies to you:
AKA: 'How do I make Love is a Battlefield just a song and not my life?'
AKA: 'How do I shake this icky feeling and get on with my life ASAP, especially as my ex has pretty much already forgotten my name?'
AKA: 'How do I navigate dating sites like a boss rather than an intern and join the millions of couples who met online?'
AKA: 'How do I know if I'm going to be happy with this person for the rest of my life, which, as I've come to realise, is a very long time?'
AKA: 'How do I honour the love of my life in a truly unique, meaningful and lasting way that won't make my credit card explode?'
My Qualifications

The only downside to being The Relationship Writer is answering the question, 'What do you do?' Oh, if only it were as simple as 'I'm a lawyer', 'I'm a doctor' or 'I'm a French Bulldog breeder'. (I love Frenchies!)
Since there's no Bachelor of Dating and Relationships with a minor in Professional Writing, people tend to be curious as to what makes me qualified to do this work. If you're curious too, please bear with me as I toot my own horn (toot, toot)…
Copywriter

I've been a professional copywriter since 2001. I hold a Bachelor of Communication (Advertising/Marketing) and topped the auspicious Australasian Writers and Art Directors Association course known as AWARD School. (Just quietly, this is 'kind of a big deal' in the advertising industry.) I worked in award-winning advertising agencies writing print, outdoor, radio, TV and online campaigns for such clients as Virgin and Nestle before going freelance.
Author

I'm the author of the humorous relationship advice book, Men Are Like a Box of Chocolates, which received a ton of media coverage, including being selected as one of 20 Australian products to be gifted to Ellen DeGeneres for Christmas. The book uses chocolate as a metaphor for men (because they're both delicious!) and puts a positive spin on searching for Mr Right. (You're allowed to skip straight to the last chapter!)
Online Dating Profile Writer

There's nothing more fulfilling than being able to combine my professional copywriting expertise with my vast online dating experience and success to help people find love online. I could be sitting in a top advertising agency on a huge salary writing ads for cars, junk food and alcohol. Or I could be doing this. Um, this!
Love Story Writer

Love should never be taken for granted. That's why it warms my heart to be able to document a couple's love story for their wedding or anniversary. Each love story covers how the couple met, how they fell in love, what they love about each other, what makes their relationship work, and what their plans are for the future. (The more couples I work with, the more I learn about relationships!) The love stories are presented as a beautifully designed magazine-style article of around 1000 words and can be used in a variety of ways, from sharing it with guests before the wedding to framing and displaying it in the family home and handing it down to future generations.
Dating and Relationship Mentor

Sometimes, you need help with your love life… and you need it now! That's where I come in. You can email me your dating or relationship dilemma and I'll reply within 24 hours with a warm and empathetic, but honest and practical, response. As a writer, I prefer mentoring clients via email because it gives me time to craft my answer, and gives them a chance to read over it more than once and refer back to it when needed. I feel comfortable answering almost any dating and relationship question because of my years of personal experience, my lifelong passion for the subject (I've been consuming copious amounts of dating and relationship content – books, articles, videos, podcasts – for almost 30 years) and my desire to take my learning to the next level by investing in comprehensive courses. I currently flex my dating and relationship muscle every day via the written word by being an active member of a small, exclusive Facebook group of Love U graduates who support each other through every dating and relationship dilemma you could possibly imagine. Most people wouldn't have the time, interest or patience for this, but I love it!
If you only do ONE THING while you're here…
Subscribe to my email list.
Here's why…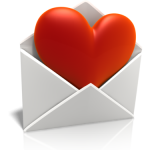 Firstly, you'll receive an exclusive bundle of some of my best dating and relationship advice, plus other goodies. Secondly, every email will open up a dialogue about something relating to dating and relationships, and I'll encourage you to respond directly to me rather than keeping you at a cyber-arm's length. Finally, I won't clog your inbox. You'll hear from me about once a week. And if, by chance, you don't enjoy being my email list, no worries. Simply unsubscribe. I don't know anyone else in the dating and relationship space who makes themselves this accessible, so take advantage of it. I can't wait to connect with you!